Have you recently booked a trip with a somewhat lengthy layover in Tokyo and are wondering what to do with your time? Lucky for you, there are so many things to do in Tokyo even with a short layover! This article is going to show you what you can do with your layover in Japan and even introduce an amazing layover tour in Tokyo. Keep reading to learn more!
Visa status
Before we move on to discuss activities for layovers, it is important that all visitors to Japan should be aware of the applicable visa regulations. After a long flight, maybe as long as 9 or 10 hours, you would want to go through immigration and customs as smoothly as possible. Therefore, you should prepare by applying for the necessary visa for your visit to Japan.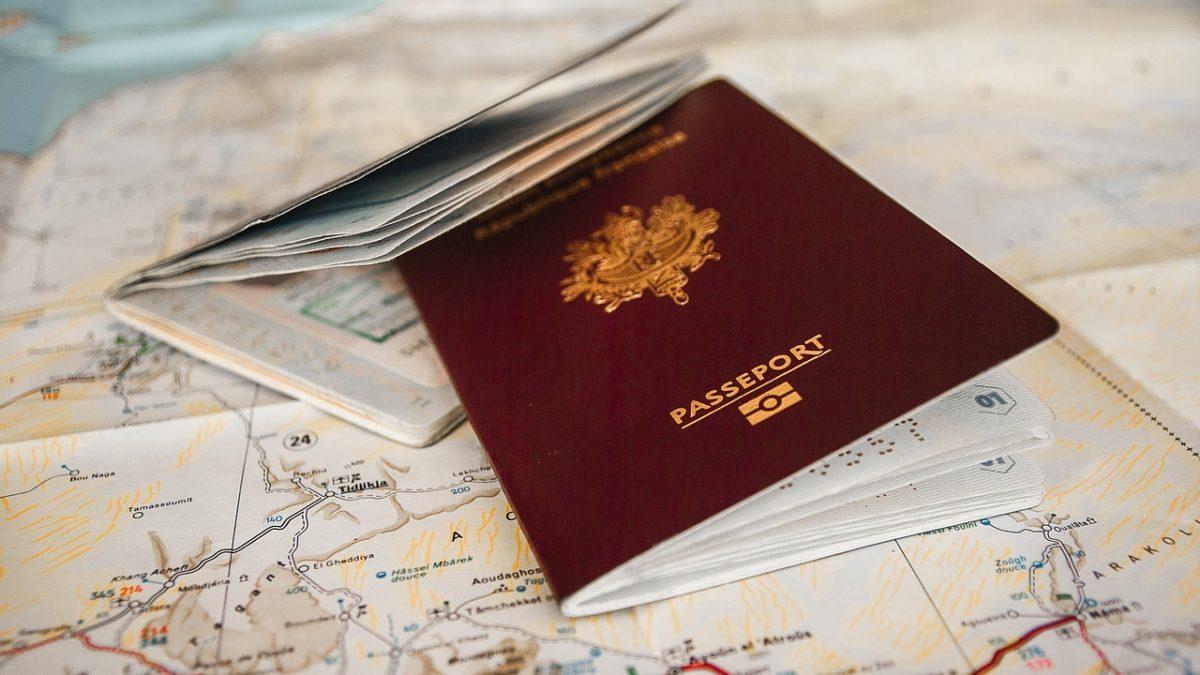 As of 2019, there are 66 countries have the right to enter Japan without a visa for short stays. Some are valid for as short as 2 weeks while other countries can stay in Japan visa-free for nearly 3 months. If you are unsure of the visa requirements for your country of citizenship, you should check the homepage of the Ministry of Foreign Affairs of Japan here to see your status
Layovers shorter than four hours
If you happen to have a layover in Japan that is shorter than four hours, it is probably in your best interest to stay at the airport. Whether you are transiting through Haneda or Narita Airport, the queue for security or boarding may be too long to actually exit and enter the airport. Also, most sights are about an hour (perhaps two from Narita) away. So, a layover shorter than four hours is definitely not enough to explore Tokyo, no matter how curious you may be. Do not worry though, you can still enjoy the atmosphere of Japan from inside the airport too!

The information of the Narita Airport is here, and Haneda here.
Haneda Short Layover tour plan (four to six hours)
Haneda Airport is the most convenient for exploring Tokyo on a layover. If you have a layover in Haneda that lasts about four to six hours, then you have the opportunity to check out the popular spots of Japan. Of course, you will still have limited time and may be able to choose only one or two of the spots below.
If the layover is in the morning…
If you have a layover in Japan starting in the morning, then you are in luck for some good sightseeing in Tokyo. A morning layover often means you will miss the tourist crowds at most sights. If you take a train from the airport to the city, you may even get to experience Japan's notorious morning train rush. Here are some of the best tourist attractions for those with morning layovers:
Tsukiji Fish Market: Tsukiji Fish Market is the most famous market in Japan. Here you can try super fresh fish at great prices. Although the inner market has recently closed, the outer market of Tsukiji is still thriving. A trip to Tsukiji is perfect for a morning layover because many shops close by 2 pm.
Meiji Jingu: Meiji Jingu is Japan's most popular Shinto Shrine. The Shrine is named after the Meiji Emperor. Now it is a popular spot for prayer, especially during the New Year's Holidays. You will enjoy the shrine with a tranquil atmosphere because there are fewer tourists in the morning at Meiji Jingu. If you are lucky, you can catch a glimpse of a traditional Japanese wedding!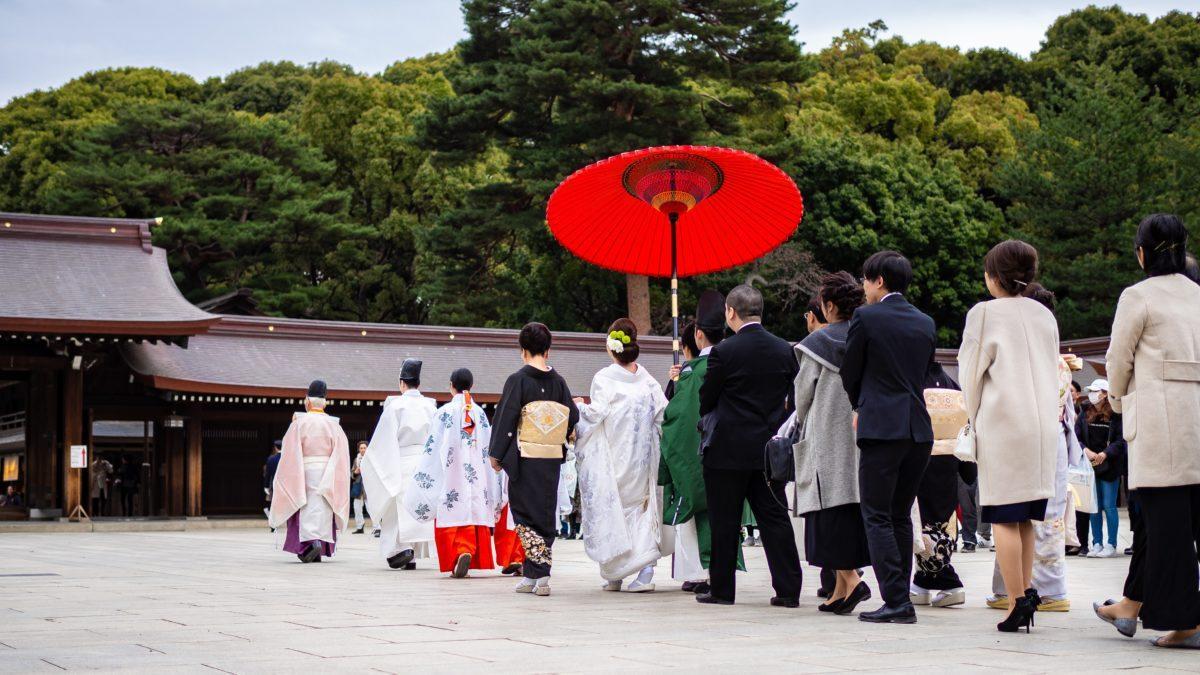 If the layover is in the afternoon…
Layovers in the afternoon provide you with more flexibility. You will also be surrounded by more people, which may add to your authentic Tokyo experience. Here are some of the best tourist attractions for those with afternoon layovers:
Shibuya crossing:

Shibuya crossing is the highlight of the Shibuya station area. The iconic scramble pedestrian crosswalk is a must-visit for any tourist in Tokyo. Enjoy crossing the road with as many as 1000 other people amongst the towering skyscrapers. Shibuya crossing is about 36 minutes, one-way from Haneda Airport and 90 minutes away from Narita Airport.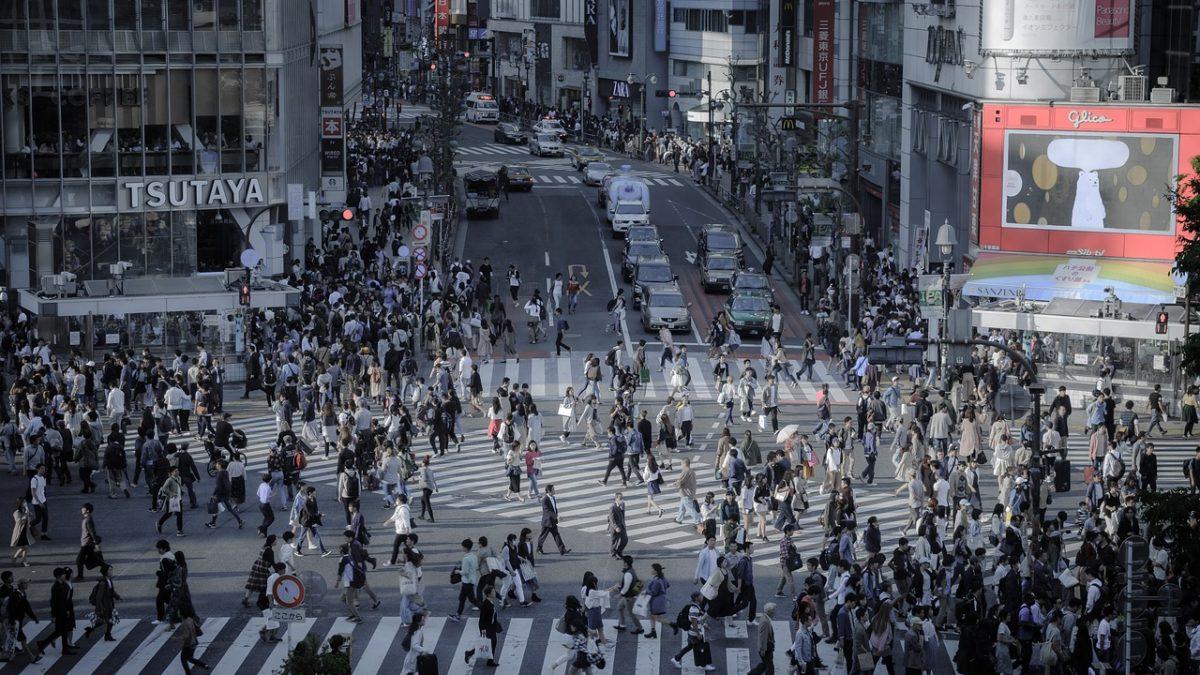 Shinjuku:

Shinjuku is the center of metropolitan Tokyo. Here you can find Tocho Observeraty, which is a part of the Tokyo Metropolitan Government Building. At Tocho Observatory you can go up to the free observation deck that sits over 200 metres above the ground. The view at night with the city lights is especially magical. Shinjuku and the Tocho Observatory are about 1 hour away from Haneda Airport and roughly 1.5 hours away from Narita Airport.

Harajuku and Takeshita-dori:

If you are interested in the Kawaii cute fashion of Japan, then Harajuku is a must-visit for you. Harajuku is undoubtedly the fashion capital of Tokyo. A stroll at the famous Takeshita-dori will give you the chance to see the real trendsetters of Tokyo. Numerous shops that line the streets of Harajuku are filled with wacky and unique clothing items. Harajuku and Takeshita-dori are located roughly 40 minutes one-way from Haneda Airport and 95 minutes away from Narita Airport.

Tokyo Tower:

Tokyo Tower is an iconic orange-coloured structure with two observatory decks for tourists. Located in central Tokyo, Tokyo Tower is a great viewing spot for any visitor to Tokyo. It is also one of the tallest observation decks in Tokyo. Mount Fuji can even be seen from the top observation deck on clear days. Tokyo Tower is located about 35 minutes one-way from Haneda Airport and 90 minutes away from Narita Airport.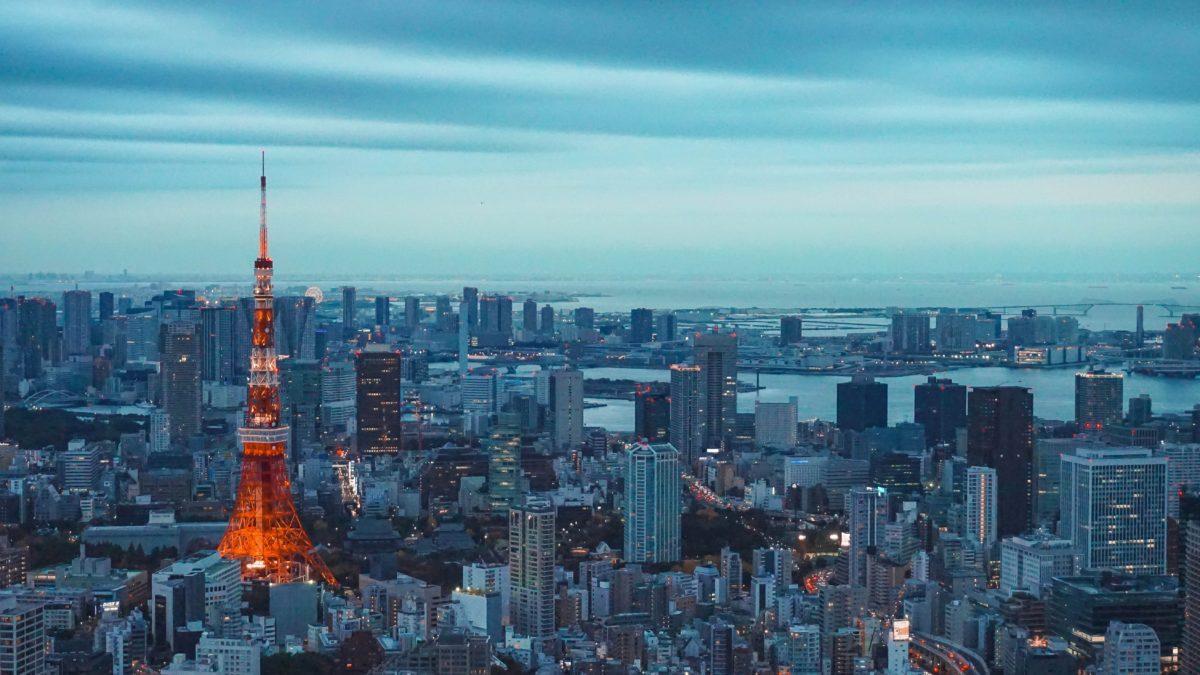 Roppongi Hills:

If you ever wondered where all of the posh Tokyoites go to hang out, then look no further than Roppongi Hills. Known as "The Hills", this area features shopping facilities, a major business and residential building, plus a beautiful open-air observatory deck. Roppongi Hills is about 45 minutes away from Haneda Airport and 1.5 hours away from Narita Airport.

Imperial Palace:

The Imperial Palace in the middle of Tokyo is home to the Emperor of Japan and his family. Japan's Imperial Family is one of the longest-reigning empires in the world. Here you can enjoy the beautiful greenery of the Imperial property which used to be the site of Edo Castle, home to the Tokugawa Shogunate. There are beautiful gardens open year-round to the public on Palace grounds. The Imperial Palace is located about 1 hour away from Haneda Airport and almost 90 minutes away from Narita Airport.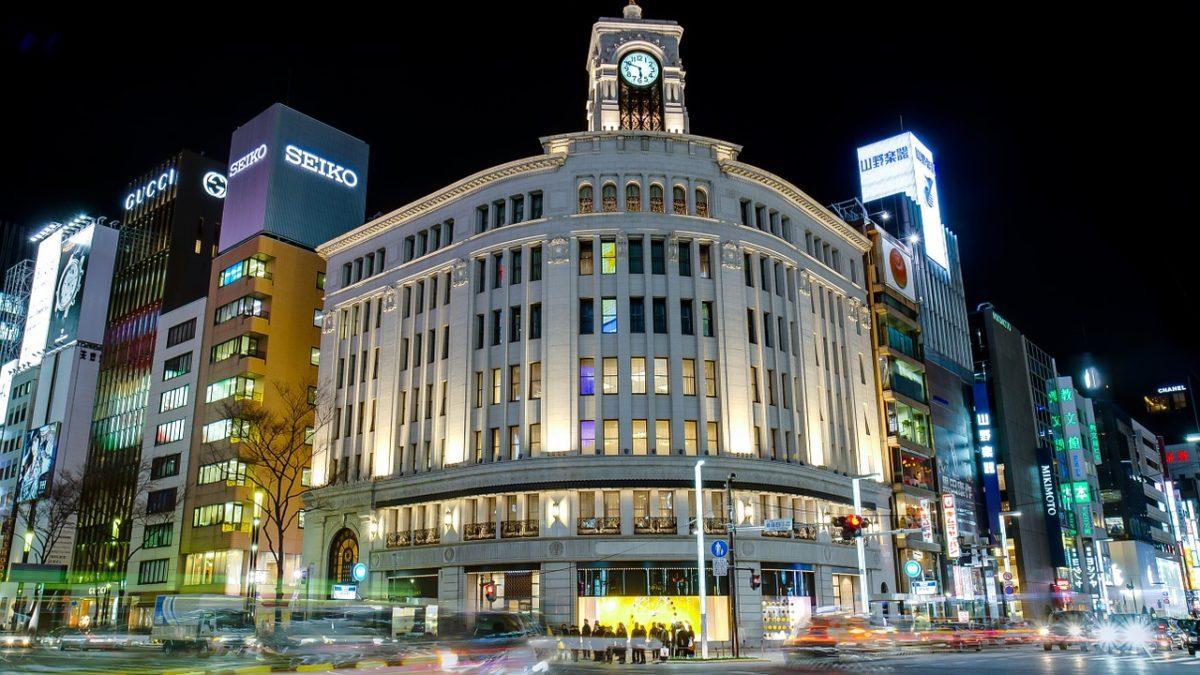 Ginza:

Ginza is the chicest part of Tokyo filled with upscale shopping, food, and entertainment. Ginza used to be the site of a silver mint and transformed into its current upscale form during the post-World War Two era. Now, one square foot of land in Ginza is worth over 10 million yen, making it one of the most expensive areas for real estate in Japan! Ginza is about 35 minutes away from Haneda Airport and about 75 minutes away from Narita Airport.

Asakusa:

Asakusa is home to Tokyo's oldest temple, called Sensoji. In Asakusa you can visit the stands selling traditional Japanese snacks and souvenirs that lead up to the main temple. The architecture at Asakusa is amazing and provides an interesting contrast to the urban sprawl of Tokyo. Asakusa is located about 45 minutes, one way from Haneda Airport and 1 hour away from Narita Airport.

Akihabara:

If you know anything about Japanese otaku culture than you must have heard of Akihabara, Japan's paradise for anime-lovers. Parts of the town are dedicated to electronic goods while other areas are surrounded in everything anime. Maybe a visit to one of Akihabara's famous maid cafes would become the highlight of your trip! Akihabara is located about 35 minutes away from Haneda Airport and 1 hour away from Narita Airport.

Odaiba:

Odaiba is a famed entertainment and shopping area located on a man-made island in Tokyo Bay. The island was originally built during the Edo period to protect Japan from foreign invaders! Now in Odaiba you can see the famous Gundam towering over you while looking at mainland Tokyo from the sea. The train ride to Odaiba is quite scenic too. Odaiba is located roughly 40 minutes away from Haneda Airport and about 1 hour and 45 minutes away from Narita Airport.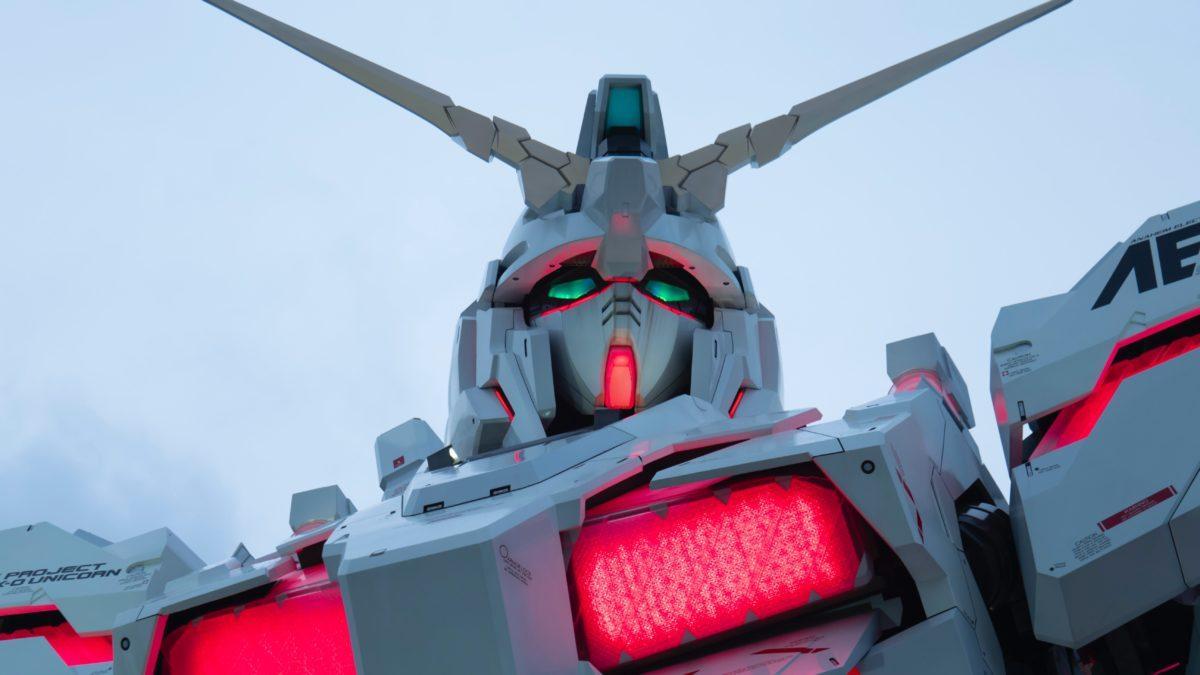 Oedo Onsen Monogatari:

If you are interested in Japan's famous hot springs, then a visit to Tokyo's Oedo Onsen Monogatari is a must! Oedo Onsen Monogatari is a famous onsen theme park that welcomes tourists to make their first onsen experiences memorable and fun. It is located about 40 minutes away from Haneda Airport and 1 hour and 45 minutes away from Narita Airport.
In terms of Tokyo's 23 wards, Ota-ku is the closest ward and easy to access from Haneda airport. However, if you have at least four hours, we recommend that you go to more popular districts to enjoy your layover time. We also recommend that you use tour services to make your sightseeing hassle-free in an unfamiliar country with limited time. Take a look at our layover tour here.
Easy with Tokyo 1-Day Ticket
Haneda airport is directly connected with keikyu line. You can get a ticket called "Tokyo 1-Day Ticket" at haneda station. It is surly powerful and quite good for value.
Haneda long layover tour plan
In a Haneda long layover plan, you can visit two or three sites mentioned in the list above, maybe more, depending on the length of your layover. Luckily there is more flexibility when you have more time in Tokyo. Of course, what your layover tour will look like depends on your personal preferences and travel style. For those who can't decide what to do, we recommend that you enjoy Japanese gourmet foods at a good restaurant. If you want to fully enjoy your long layover at Haneda Airport, you should consider joining a tour.
Narita short layover tour plan
In the Narita short layover tour, you will go to Narita city and the famous Naritasan temple. Naritasan is one of the most popular temples in Japan. You also have the option to spend some time in the airport and enjoy the various shopping and restaurant options. Most of Narita's famous tourist attractions are located near the airport, so you can pick a spot or two to visit.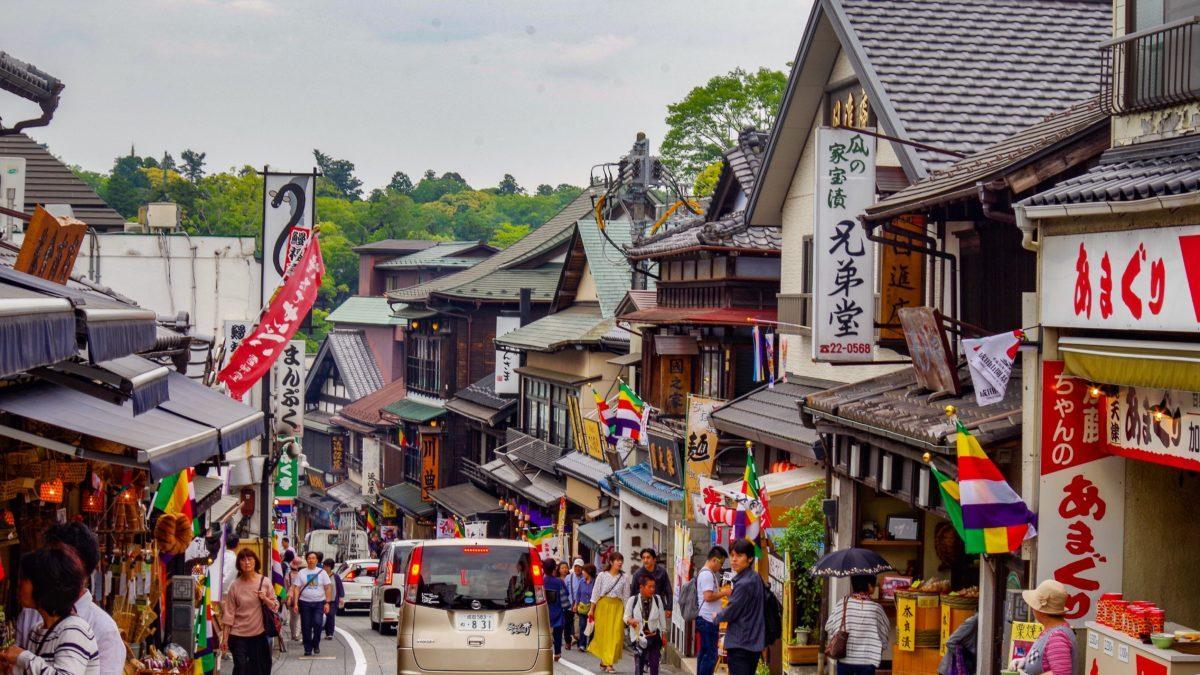 Narita Long Layover tour plan
In the Narita long layover plan, there is a wider variety of attractions to visit. You have the option to visit many cool places in the Narita area, or you can head to Tokyo if you are feeling curious. It takes roughly 60 minutes to head to central Tokyo, but you can still visit some of the most famous tourist spots in Tokyo, like Asakusa or Akihabara. If you want to look at the different spots you can visit, check out the above section on the Haneda layover plan. Just remember that you need time to get to and from Tokyo back to the airport!
Recommended tour services
There are so many tour services in Tokyo, so it can be hard to filter through all of them to find specific layover tours that accommodate your flight times. While there are only a few, there is still a wide variety of layover tours that service Tokyo's airports. Pick up the popular tours for you either at Haneda, Narita, or both below.
Haneda layover tours
Outech's Haneda Layover Tour: This tour is perfect for those transiting through Haneda Airport. Their tours of Tokyo last 3 hours and bring you to all of Tokyo's best tourist spots including the famous Tokyo Tower and Ginza. The times for the tours are flexible and you will get your own personal English-speaking guide! Find out more about the Outech's amazing Haneda Layover Tour.
Tokyo Travel Assist: Tokyo Travel Assist is a service that provides a variety of tours throughout the Tokyo area. Tokyo Travel Assist's services are also completely personalizable as they can adjust the itineraries to your schedule and travel needs. You can tell them where you want to go, whether it is a well-known sightseeing spot or a hidden gem. Tokyo Travel Assist is one of the best choices for those who want personal yet professional service. Plus, they have a number of knowledgable English guides who can guide you in a private vehicle or with Tokyo's public transportation network. Check out Tokyo Travel Assist's information on their webpage or read the next section of the article.
Tokyo Private Tour's Haneda Layover Tour: If you have a layover of 6 or more hours at Haneda, then look no further than Tokyo Private Tour's Haneda Layover Tour. This completely personal tour will pair you with an English guide who will bring you to some famous Tokyo sights including Tsukiji and Tokyo Tower. You will be driven around in a private vehicle of your choice. For those looking for a completely individualized yet quality experience, then this is the tour for you. Check out Tokyo Private's Haneda Layover Tour!

Narita layover tours
If you are interested in Narita Airport layover tours, why not take a look at the Narita Airport Transit & Stay Program. It is free of charge as local volunteers will guide you around town. It almost sounds too good to be true (don't worry though – these tours are guaranteed to be great)! It is definitely worth checking out Narita Airport Transit & Stay Program's web page for more information.
From Narita to Haneda and vice versa
If you have one of the harder layovers starting in Narita and departing from Haneda and vice versa, then you are in luck. Tokyo Travel Assistant provides layover tours specifically for those with somewhat confusing and anxiety-inducing layovers that may make travelers skip out on exploring Tokyo. Tokyo Travel Assistant is an amazing service with knowledgable locals providing tours and assistance to tourists coming to Tokyo. Their service can cater to layovers that start in both Narita and Haneda Airport. Also, the tours are private and completely individualized, so you are guaranteed to get the best customer experience. If you want a hassle-free yet fulfilling layover experience in Tokyo, take a look at the Haneda Narita layover tour.
Baggage delivery and storage
Now that you know you want to explore Japan's top spots, there is a question of what to do with all of your luggage! Luckily, there are a variety of baggage storage services at both Haneda and Narita Airport.
Haneda Airport: There is a luggage storage service at Haneda Airport.

A piece of small-sized luggage is 300 yen to store, while a medium-sized one is 600 yen and a large-sized one 900 yen to store. Check out this website to learn more.

Narita Airport: There are many luggage storage and delivery services at Narita Airport.

The price varies depending on services, but baggage storage services at Narita Airport normally cost less than 1000 yen per day. For more details, check the information here.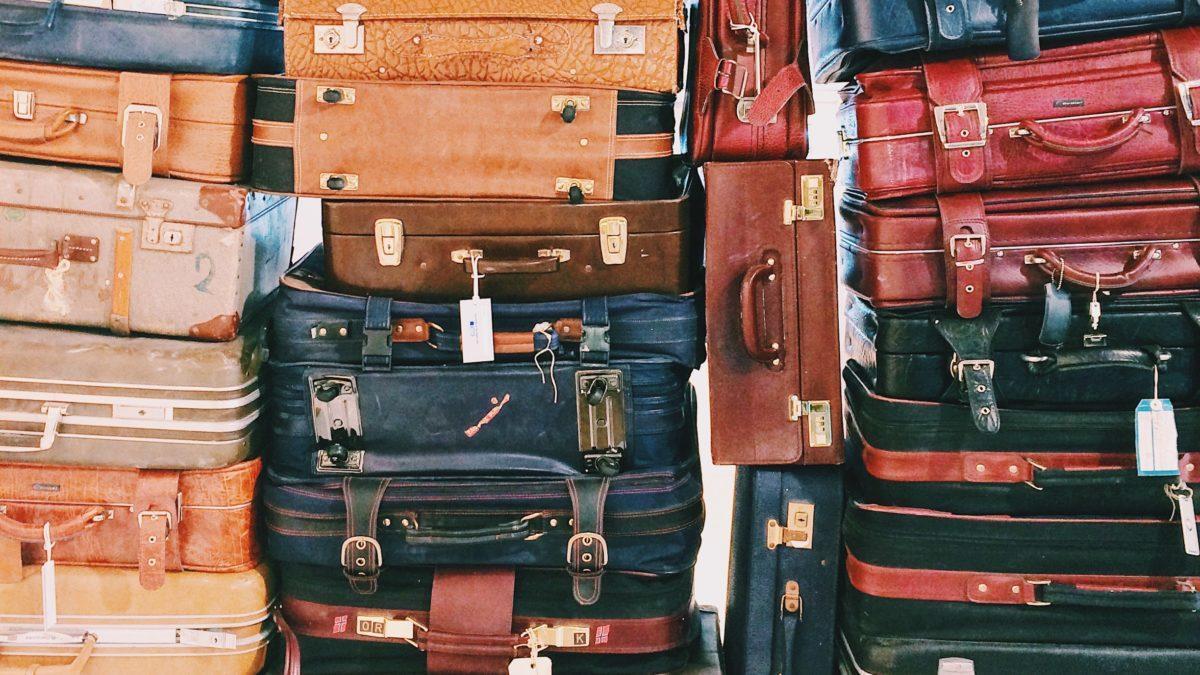 Luckily, the two major airports for Tokyo are filled with amenities and activities. At Narita Airport, you can enjoy great shopping at all of Japan's top retailers. Furthermore, there are a wide variety of restaurants featuring local and international cuisine that fit most diets. On the other hand, Haneda Airport has a great spot for taking photos of airplanes with Tokyo's concrete jungle in the background. The inside of Haneda Airport also features a beautiful area called Nihonbashi Bridge that replicates the old traditional landscape of Japan.
Layover in Haneda airport
If you have a short layover in Japan, you can still enjoy a taste of Japan with a wide variety of amenities and activities offered at Haneda airport such as:

Layover in Narita airport
If you are doing a quick layover at Narita Airport, here are some of the things you can enjoy:
After reading this article, you definitely have the tools to create your own memorable layover experience in Japan. Remember that local tour guides can help make your experience smooth and enjoyable! Let us know how long your layover in Tokyo is and how you plan to spend it below.
Featured tour
Narita/Haneda Layover tour
Positive layover ! Completely personalizable layover tour according to your schedule and travel needs!
See details