Are you one of the many travelers wishing to visit the top tourist attraction of Japan? Then this essential guide to Mount Fuji was written for you!
Mount Fuji is one of the most well-known symbols of Japan. It is no surprise that it is so popular, as it is Japan's most beautiful mountain. It has been featured in traditional Japanese literature and art throughout history and is thought of as a spiritual hotspot for Japanese people. Mount Fuji even continues to be a cultural symbol today.
A visit to the Mount Fuji area is ideal for those of us who actually want to experience the mountain in its natural beauty. But where is the best place for views or activities? This article will provide you with all the information you need to plan your trip to Mount Fuji.
About Mount Fuji
Mount Fuji is Japan's tallest mountain with a height of nearly 3776 meters. The mountain is also an active volcano with its last eruption occurring in 1707. Mount Fujii is located about 2 hours away from central Tokyo by car or train as it stands on the border between Yamanashi and Shizuoka prefecture.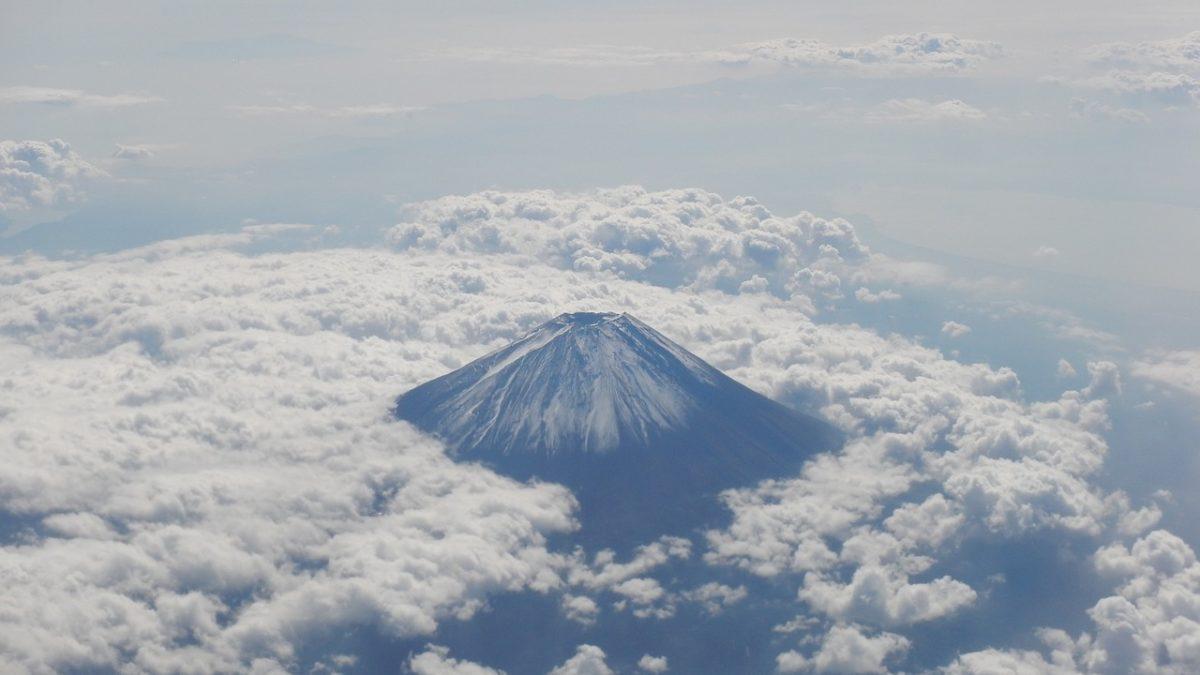 Easy ways to view Mount Fuji
Mount Fuji can be seen from Tokyo, Yokohama, and sometimes even as far as Saitama on clear, cloudless days. You can also view from the mountain from a Shinkansen, or bullet train, between Tokyo and Osaka, or any train heading towards Western Japan. While you can view Mount Fuji from the city and train, the best views of the peak are in areas closer to the mountain.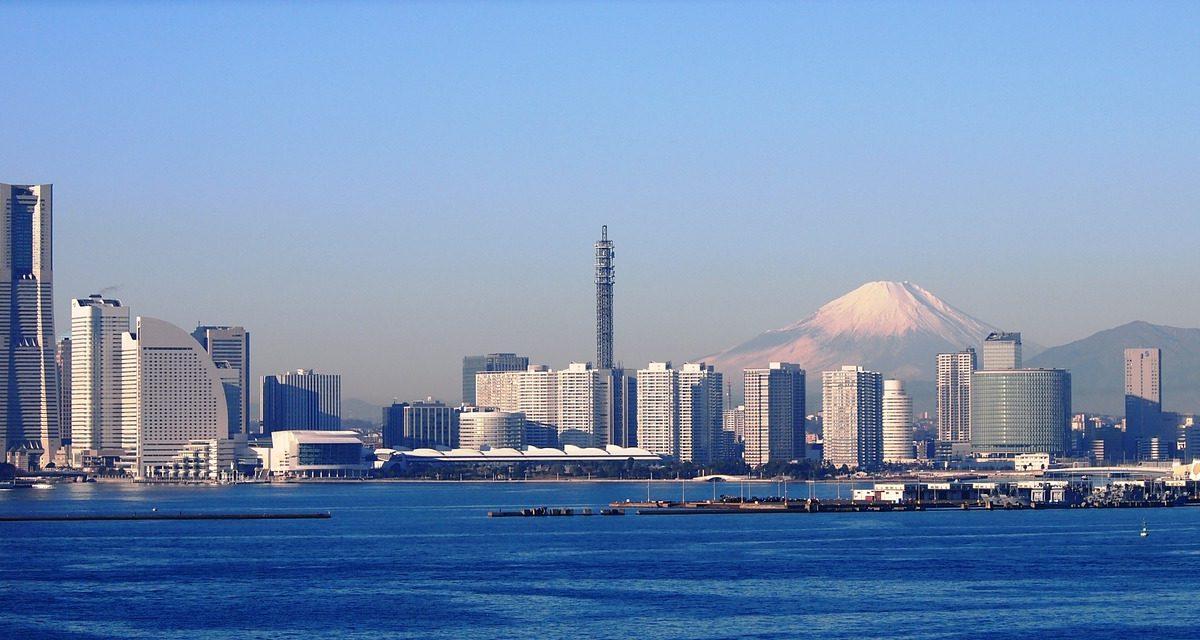 Another easy way to get a good view of Mount Fuji is to go to Shin-Fuji station. Shin-Fuji station is a train station serviced by the Tokaido Shinkansen, or bullet train. It is located approximately 1 hour away from Tokyo station by bullet train.
Best season to view Mount Fuji
Each of the four seasons offers a different view of Mount Fuji. However, visibility is better in colder seasons than in summer. The snow cap on the top that provides the iconic white-blue gradient also disappears in the summer. During spring, cherry blossoms are in bloom and perfectly frame the mountain in pink in places like Chureito Pagoda at Arakurayama Sengen Park. In the summer, lavender in bloom around Lake Kawaguchiko surrounds Mount Fuji in a field of purple. In autumn, orange and red leaves at various places around Mount Fuji creates a warm landscape perfect for photography.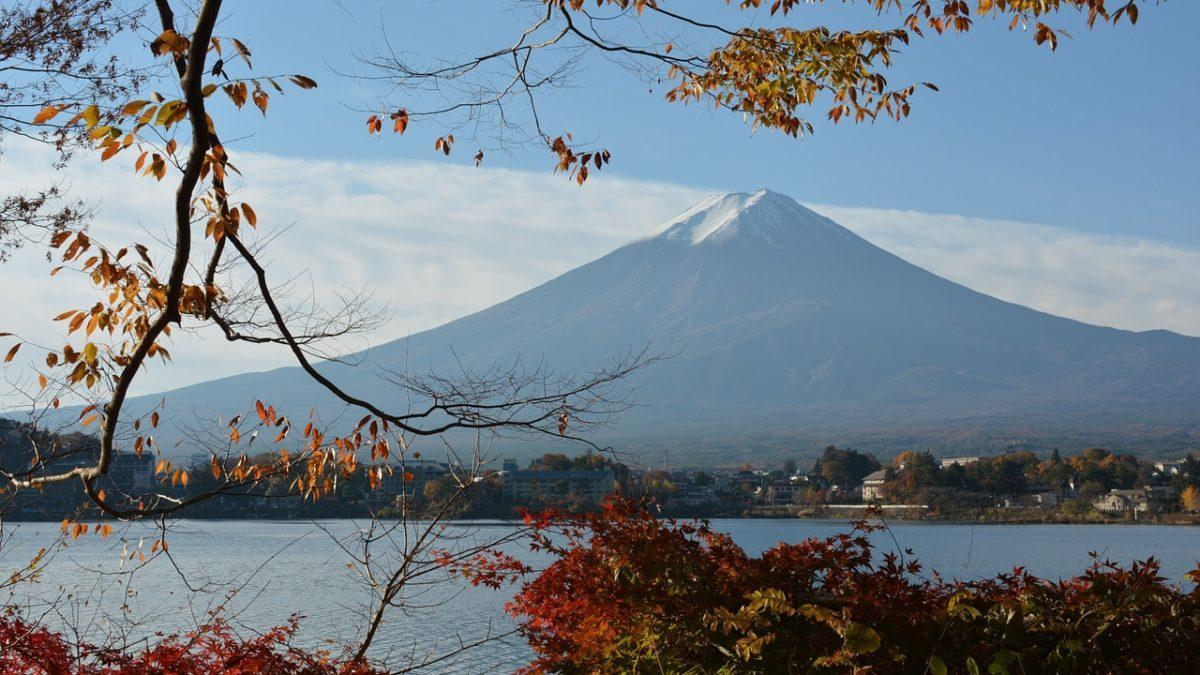 Mount Fuji and its surrounding areas are significantly colder in the winter than the Tokyo area. Therefore, the hiking season is slightly shorter than in Tokyo lasting from early July to mid-September.
Mount Fuji and surrounding areas
There are many different areas around Mount Fuji to enjoy, each with their own charms. The best area to visit largely depends on what kind of traveler you are. 
Fuji Five Lakes
There is an area around Yamanashi prefecture known as Fuji Five Lake (Fujigoko) region which provides beautiful views of Mount Fuji in a natural environment. The five lakes of the Fuji Five Lake region are Lake Kawaguchiko, Lake Saiko, Lake Yamanakako, Lake Shojiki, and Lake Motosuko, with Lake Kawaguchiko being the most popular of the five lakes.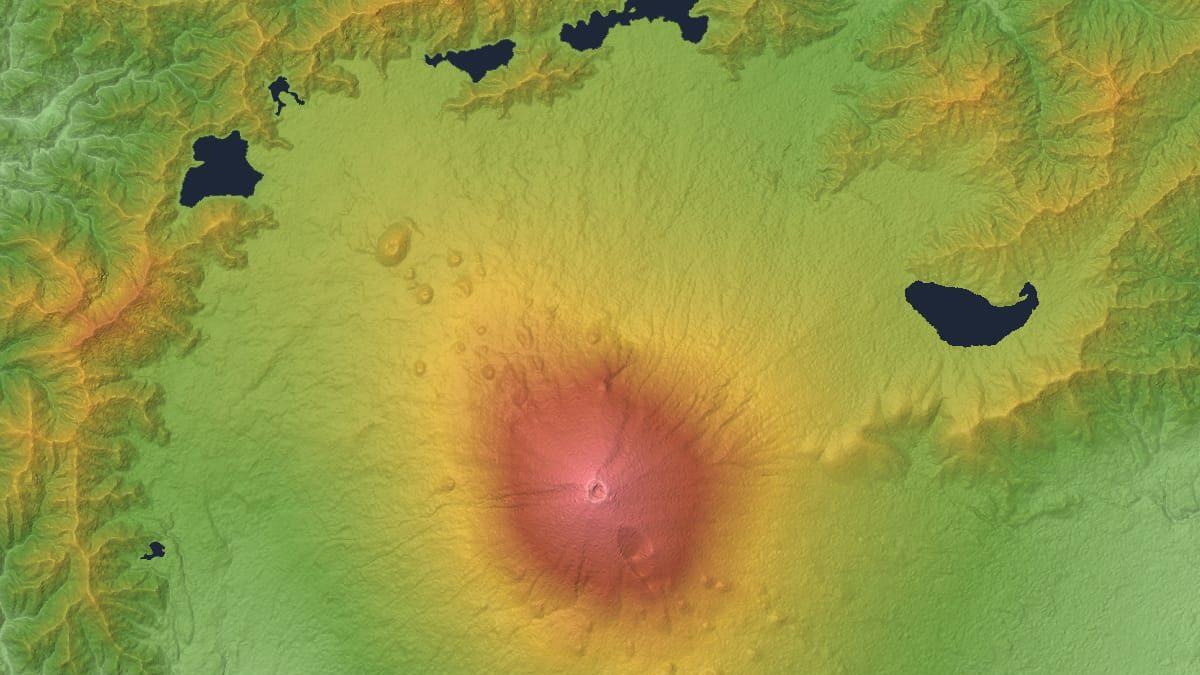 Did you know that the Fuji Five Lake region is known as a resort area because of the lakes and various resort activities offered in the area? Camping, fishing, and hiking are the most popular activities perfect for a weekend getaway. 
In the Fuji Five Lake region, there are other non-athletic activities for those who want to focus more on rest and relaxation. There are natural hot springs in the area so you can easily find a lovely hot spring inn to stay the night. Nothing beats relaxing after a long day with an evening in a hot spring bath with a stunning view of Mount Fuji.
If you are interested in arts or culture, there are also many museums in the Fuji Five Lake region. There are museums on Japanese culture and art, as well as many specialty museums such as the Museum of the Little Prince, Kawaguchiko Music Forest Museum, and Hakone Open-Air Museum.
Lake Kawaguchiko
Lake Kawaguchiko is the most popular of the Fuji Five Lakes not only due to its ease of access but primarily because of its scenic beauty. As soon as you step foot off of the train (or bus), you are welcomed by a beautiful, unobstructed view of Mount Fuji. At the actual Lake, a seamless reflection of Mount Fuji on the lake or among the tall wild grass will surely take your breath away.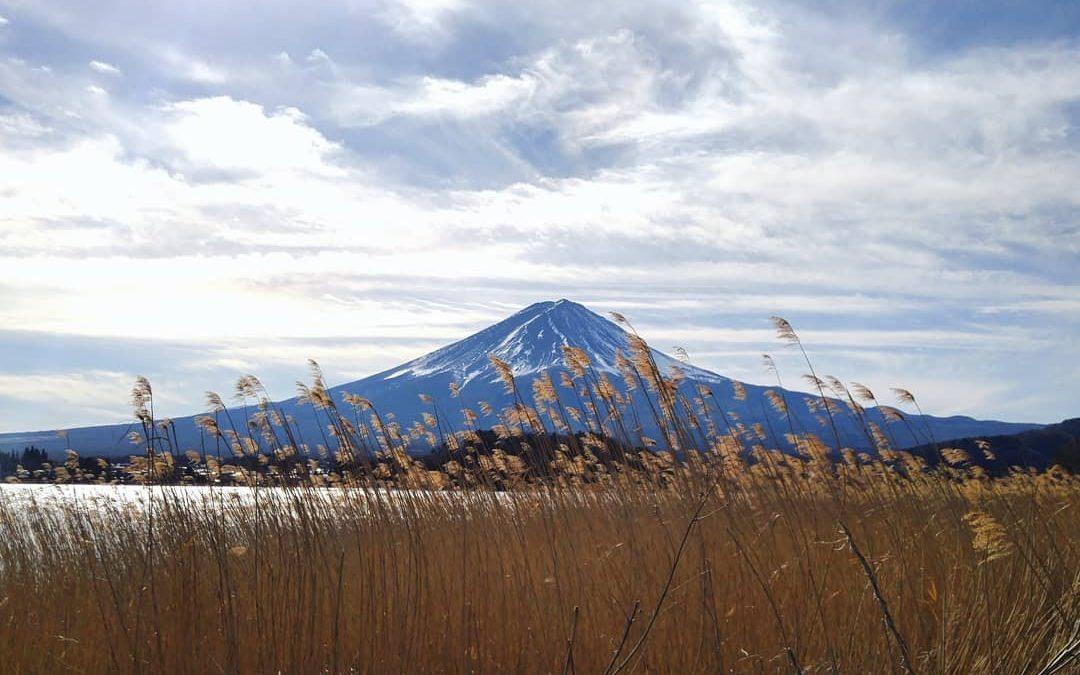 Besides the stunning views of Mount Fuji, there are many fun activities on and around Lake Kawaguchiko. One activity is the Pleasure Cruise on the Lake, where you can enjoy a cruise on the lake while enjoying a view of the mountain from the water. Another activity is the Mount Fuji Panoramic Ropeway, where you can ride a cable car up a small mountain located next to the lake. Not only is the ropeway fun and exciting, but the view from the peak of both Lake Kawaguchiko and Mount Fuji is amazing. At the peak are some shops selling local delicacies such as Dango and Japanese tea.
If you are interested in the arts, the Kawaguchiko Music Forest Museum is the place for you. At the Kawaguchiko Music Forest Museum, there is a beautiful rose garden in bloom during the spring and summer months. In the fall, you can enjoy fall leaves alongside the European-style architecture of the museum. Inside the actual museum are exhibits showcasing antique orchestral instruments.
If you want to enjoy onsen culture in Japan while basking in the beauty of Mount Fuji, there are many hot spring baths around Lake Kawaguchiko. There are many hot spring hotels and inns in the Lake Kawaguchiko area. You can take a quick dip in the hot springs during the day or stay overnight and enjoy traditional Japanese hospitality, all while enjoying the view of Mount Fuji.
Fuji-Q Highland
Fuji-Q Highland is an amusement park located in Fujiyoshida city in Yamanashi prefecture. You can spend a day enjoying the approximately 40 different rides with Mount Fuji in the background. The amusement park is famous not only for its superb location but also for its amazing amusement park rides. Some of the rides even hold Guinness World Records. Fuji-Q Highland is definitely a must-see place for any thrill-seekers coming to Japan.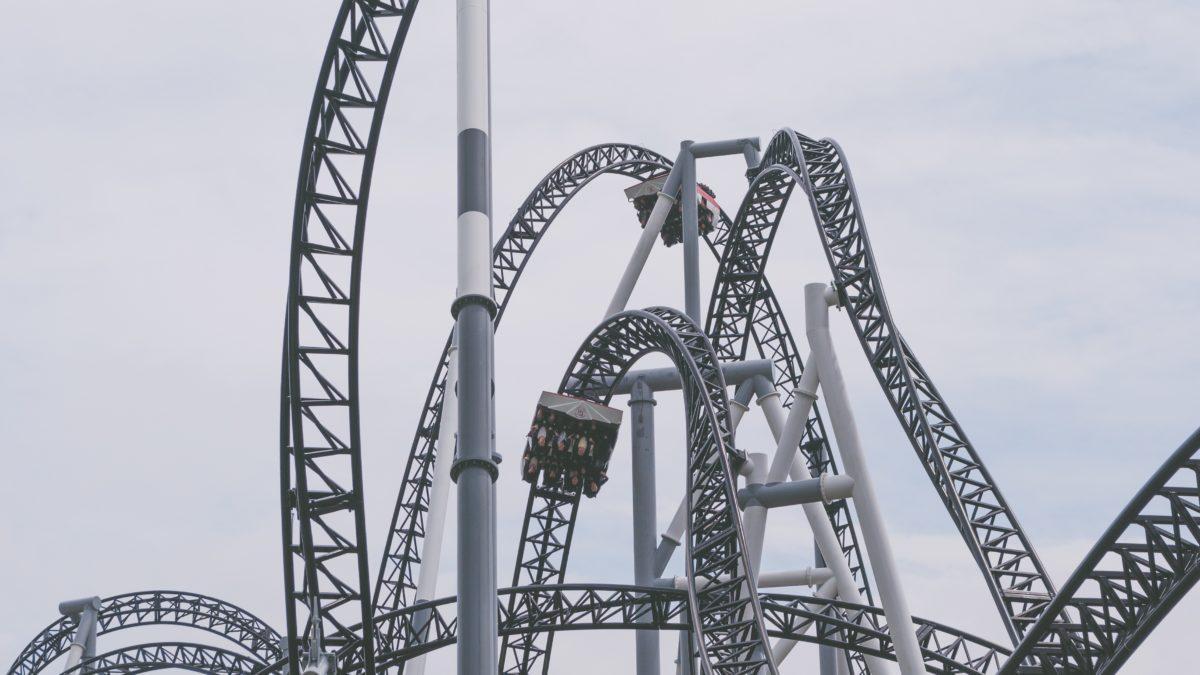 Here are some of the most popular rides at Fuji-Q Highland:
Eejanaika, one of the world's only "4th dimension" rollercoaster with seats that rotate 360 degrees.

Fujiyama, a classic rollercoaster that was once the world's tallest rollercoaster.

Takabisha, a rollercoaster with the world's steepest drop.

Fujihikosha, an immersive 4D ride that takes you on a flight over and around Mount Fuji through the seasons.
Fuji-Q Highland is a perfect way to spend a day full of excitement in the presence of Mount Fuji.
Lake Yamanakako
Lake Yamanakako is another one of the Fuji Five Lakes. It is the largest of the Fuji Five Lakes and is one of the more developed areas, making it easier to enjoy than the less developed lakes. Among locals, Lake Yamanakako is a popular area to own a cabin or second home.
Because Lake Yamanakako is not as commercialized as Lake Kawaguchiko, it is popular among nature enthusiasts. You can enjoy many outdoor activities at Lake Yamanakako including boating, water-skiing, hiking, and fishing. There are also sports camps around the lake that are very popular with groups of student athletes in the summer.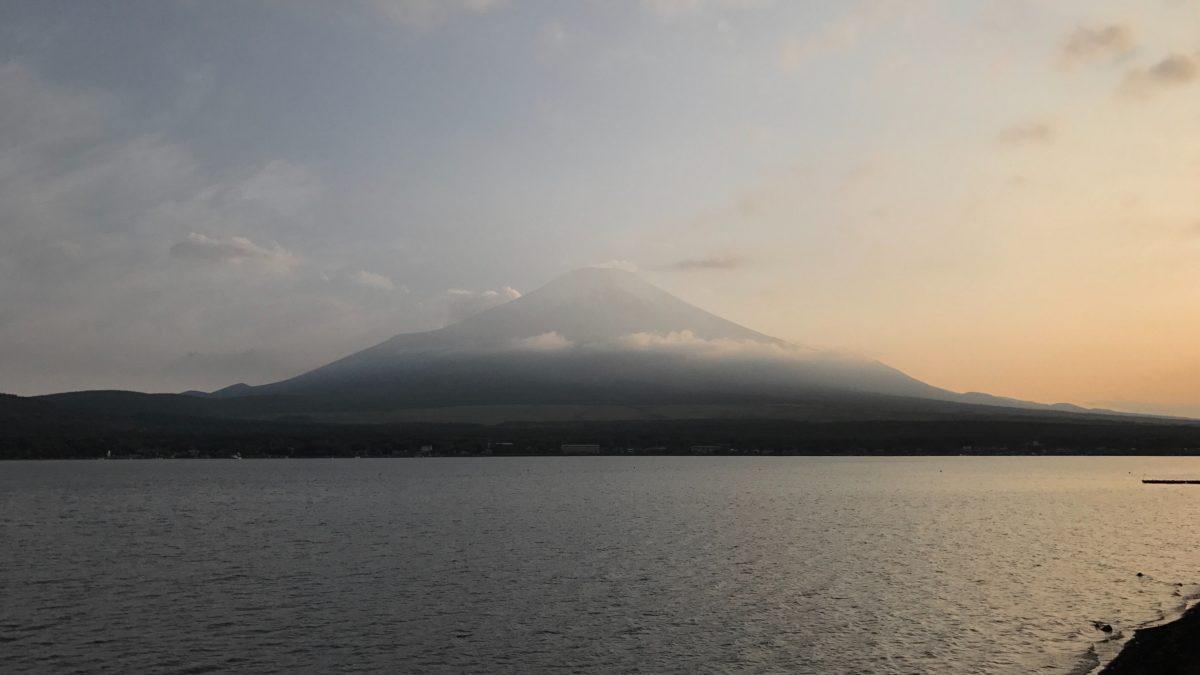 Panorama Dai is a popular spot to view Mount Fuji and Lake Yamanakako. Many photographers come here to snap some photos of the mountain. Panorama Dai is slightly harder to access than other tourist sights as it is not accessible by bus and is roughly a 30-minute walk from Mikuniyama Hiking Course Iriguchi bus stop. However, its relative inaccessibility means that it is significantly less crowded than other viewpoints of Mount Fuji.
Lake Yamanakako has a few hot spring baths, though few in number. However, you can enjoy a superb view of Mount Fuji from the hot spring baths at Lake Yamanakako.
Arakurayama Sengen Park
Arakurayama Sengen Park is a park located on the slope of Mount Arakura in Yamanashi prefecture. The park offers a panoramic view of Fujiyoshida city with Mount Fuji and the famed Chureito Pagoda. Be careful though, as you must climb up nearly 400 steps to reach the Pagoda.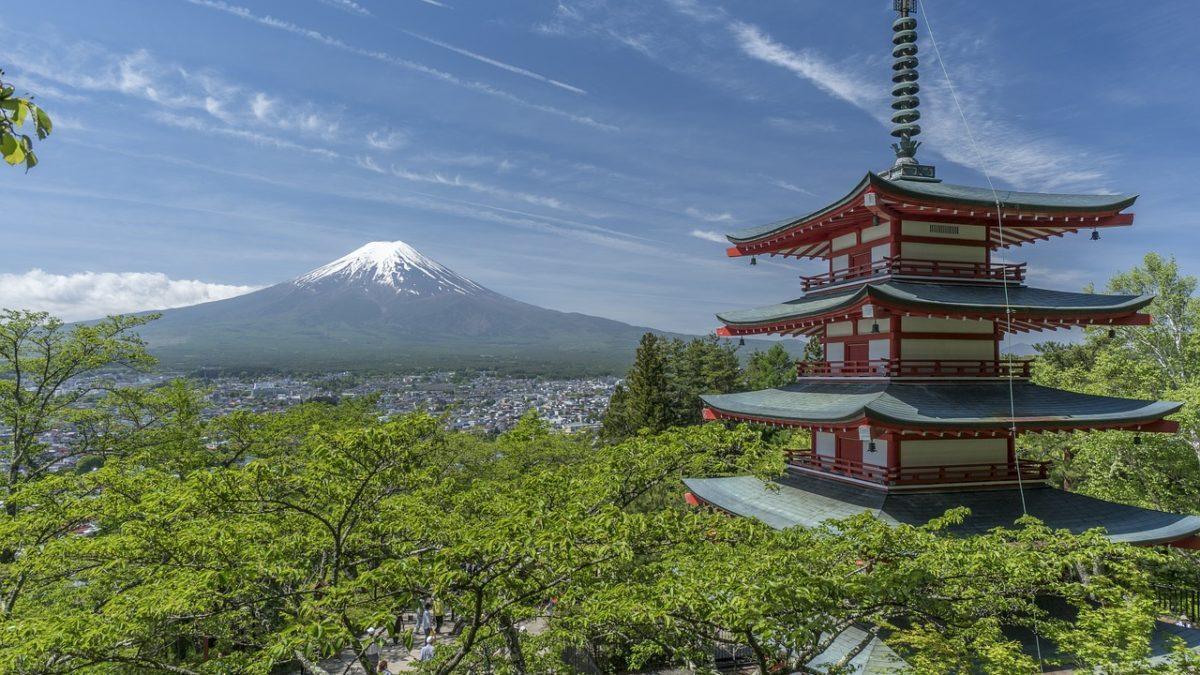 The Pagoda is a part of Arakura Sengen Shrine, and was established over 1000 years ago. It is one of the many shrines in Japan dedicated to worshipping Mount Fuji. Also, the park is famous for its twilight views. At night, Chureito Pagoda is illuminated and provides a spectacular view of the mountain behind the lights of Arakura Sengen Shrine.
Hakone
Hakone is a beautiful area located in Kanagawa prefecture. Hakone is part of the Fuji-Hakone-Izu National Park and is famous for its hot springs. For those in the city, Hakone is easy to access because the area is serviced by a direct train from Tokyo.
There are many activities in the Hakone area. The most popular tourist activity is the Hakone Ropeway. The Hakone Ropeway is a gondola that takes tourists from Sounzan over the volcanic Owakudani Valley and all the way to the coast of Lake Ashi. There are a few ropeway stations across the volcanic. You can even get off near the top and view the volcanic activity from a safe distance. The ropeway is also the easiest way to access Lake Ashi from the main part of Hakone.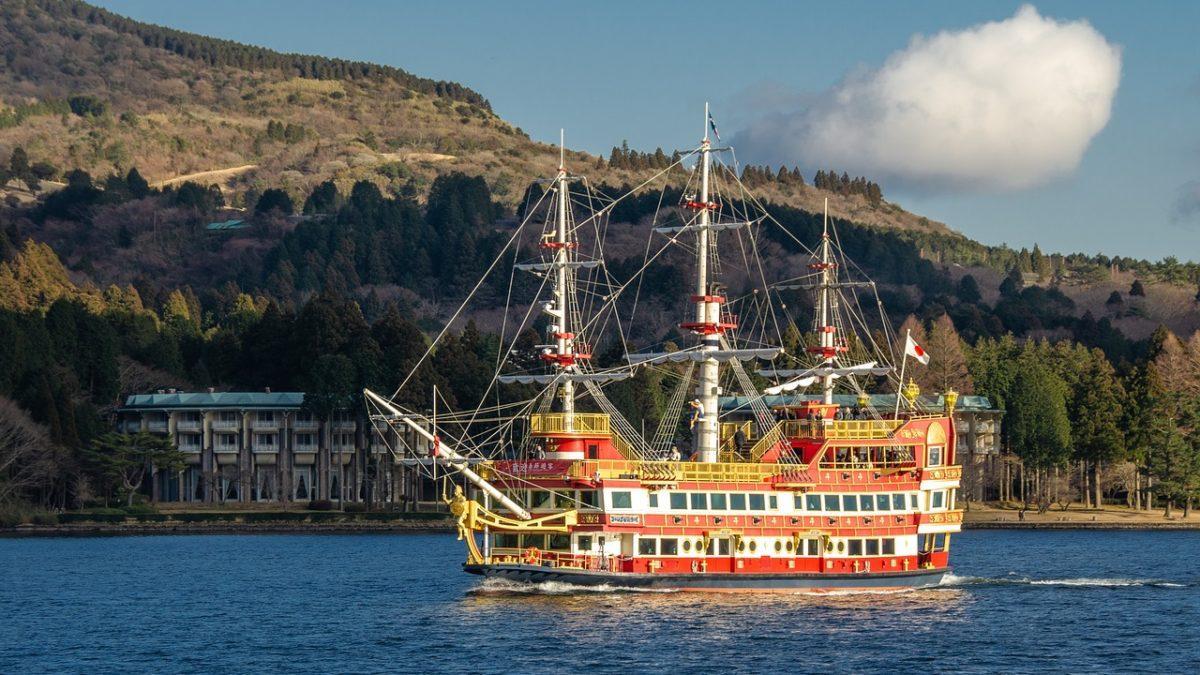 Another popular activity is the Hakone Sightseeing Cruise. The Hakone Sightseeing Cruise takes you on a ferry ride across Lake Ashi. The ship resembles a pirate ship, a rare sight in Japan. The cruise takes tourists from the ropeway station to the most developed lakeside community. The famous Hakone Shrine, located on the edge of Lake Ashi, is a short bus ride away from the ferry pier and is a must-visit for any tourist in Hakone.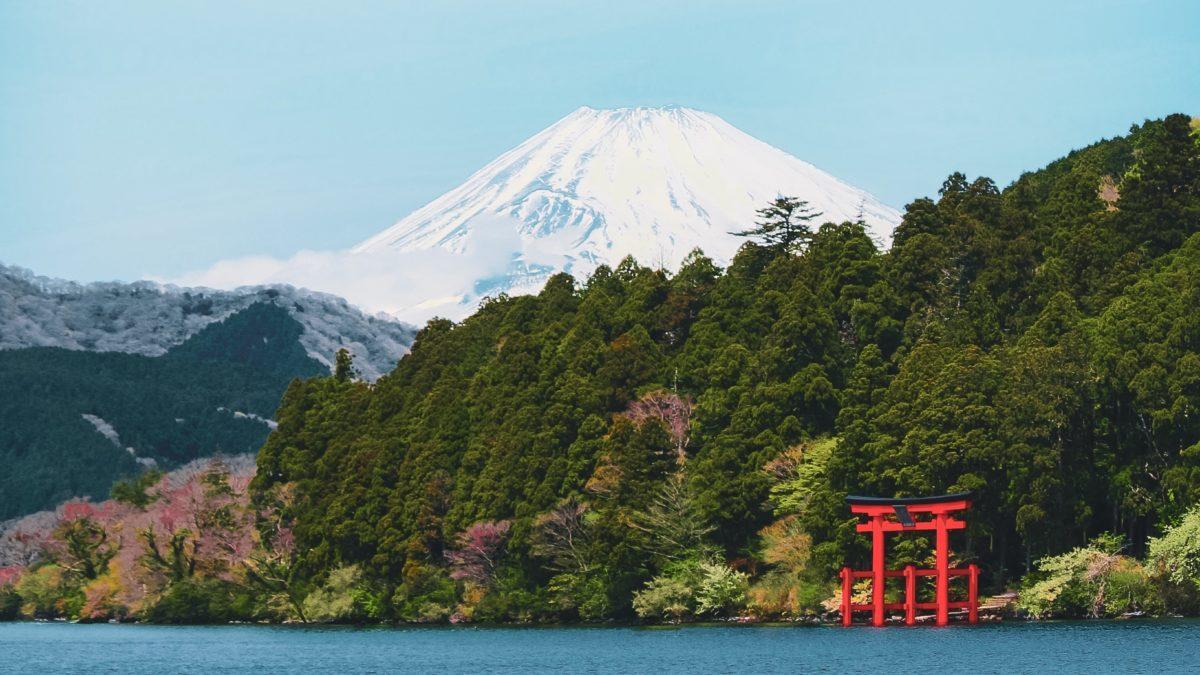 From the ropeway you can access Owakudani, which is a volcanic valley that was created from a volcanic eruption a few thousand years ago. This valley powers the hot springs in Hakone. At Owakudani you can try hard-boiled eggs blackened by the sulfurous waters. The eggs are said to increase your life expectancy by seven years, so many people eat them.
Hakone has natural hot springs powered by the volcanic valley, so there are many hot spring facilities in the region. You can stop by a hot spring for a quick dip during the day or stay overnight at a hot spring hotel. The food and hospitality at the hot spring hotels are excellent, so many people come to Hakone for special occasions or even a luxurious weekend getaway.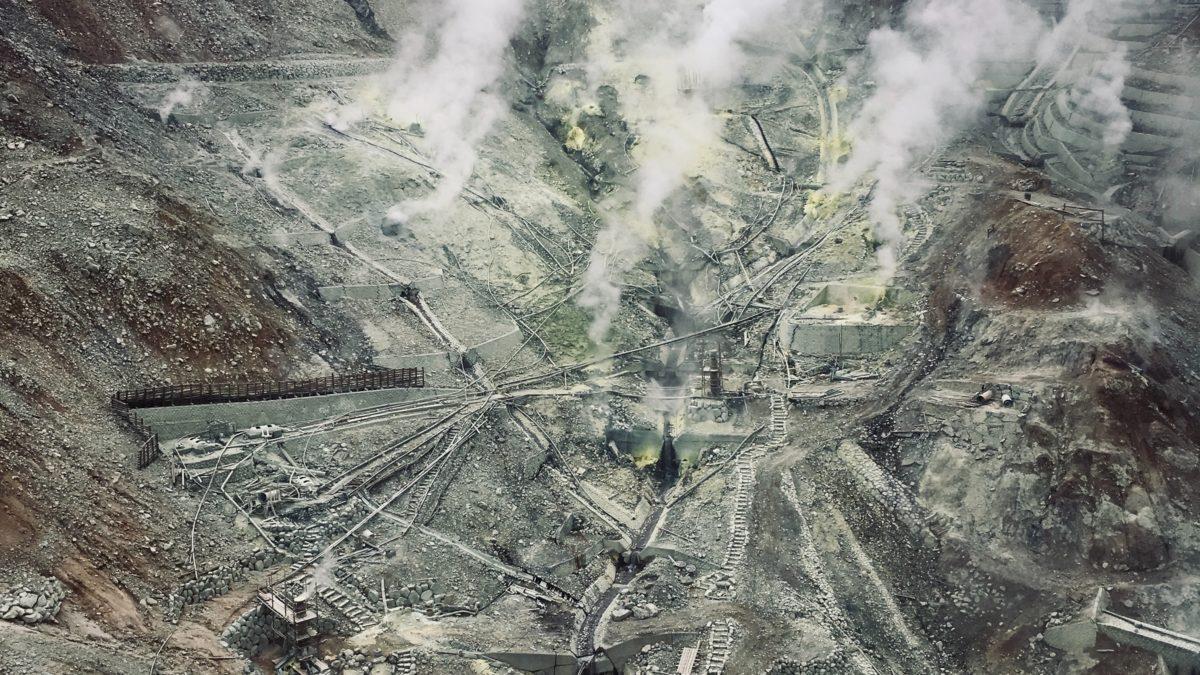 Please do research before visiting Hakone as the valley is still volcanically active, causing the ropeway to occasionally be closed for safety due to increased volcanic activity. 
Gotemba Premium Outlets
Gotemba Premium Outlets is the number one place to shop in the Mount Fuji area. There are over 200 stores at Gotemba Premium Outlets. The shops at Gotemba Outlet are cheaper than regular retail shops. There are many Japanese brands and global brands with deals you will not be able to find back home. Besides the shops, there are a number of restaurants with cuisine from around the world.
If you are looking for specific Japanese items, it may be better for you to shop at local shops in towns around Mount Fuji or in Tokyo.
Snow Town Yeti
Snow Town Yeti is a ski resort located on Mount Fuji. It is one of two ski resorts on Mount Fuji. Furthermore, Snow Town Yeti is one of the first snow resorts to open each season in Japan opening in October each year with man-made snow.
Snow Town Yeti boasts two lifts and four runs. The main runs are roughly 1000 metres long while the easier runs are roughly 500 metres long, making it a perfect ski resort for less-experienced skiers and snowboarders. 
Climbing Mount Fuji
Climbing Mount Fuji will not provide you a view of the actual mountain but it will allow you to look at Japan from the highest peak in the country. Hiking to the summit is possible from early July until early September.
There are four main trails to reach the top of Mount Fuji: the Yoshida trail, the Fujinomiya trail, the Subashiri trail, and the Gotemba trail. The Yoshida trail is the easiest and safest trail of the four but is also the busiest trail. The Fujinomiya is slightly more difficult than the Yoshida trail but has the shortest hiking distance to the summit of Mount Fuji. The Subashiri and Gotemba trails are aimed at experienced climbers due to their distance, difficulty, and reduced amount of rest facilities.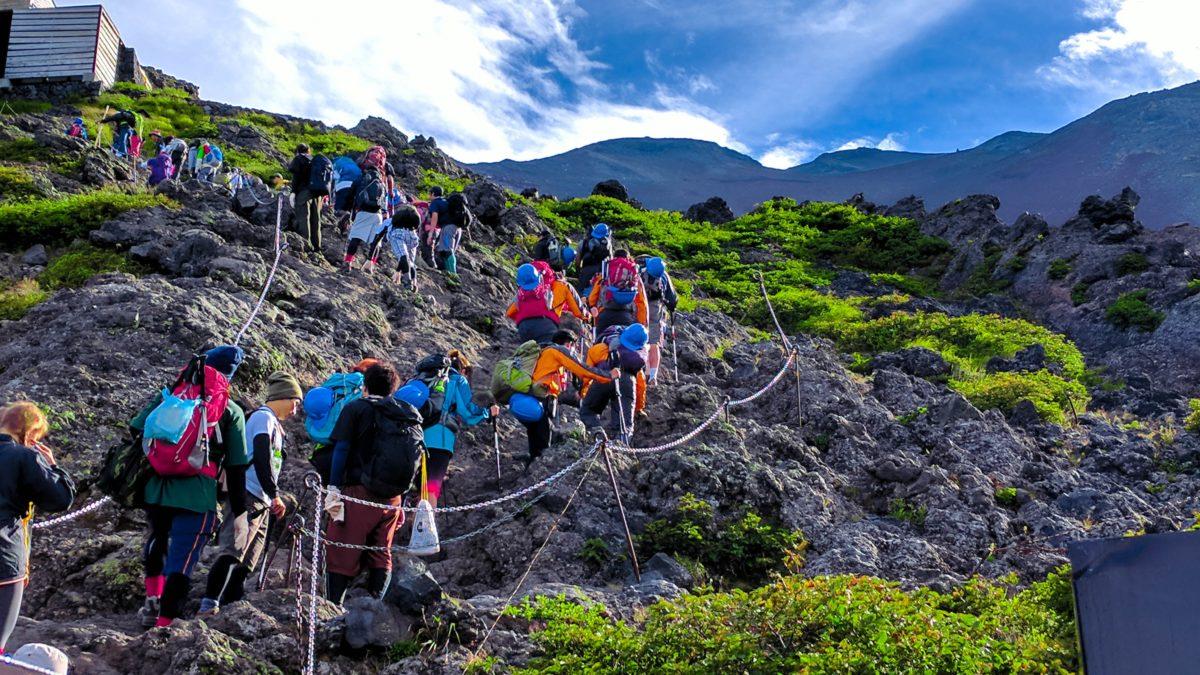 It takes roughly two days to go up and down Mount Fuji. There are accommodations called mountain huts on the mountain resembling large dormitories. The mountain huts can be very crowded on weekends and holidays and do not have the same amenities as the average inn or hotel.
Please be aware that hikers wishing to climb Mount Fuji need proper conditioning and physical preparation prior to climbing the peak no matter which trail they choose to take. The hike up Mount Fuji is not recommended for beginners as it is quite physically exhausting. 
The Fuji Subaru Line 5th Station
The Fuji Subaru Fifth Station is a mountain station at the halfway point of the Yoshida trail. This station is accessible by car and bus and serves as a starting point for many hopeful mountain climbers. In previous years, climbers started their ascent at the Fujiyoshida Sengen Shrine located on the north side of Mount Fuji. While some traditional hikers still begin their climb with a prayer at the shrine, most hikers these days prefer to skip the shrine altogether and start their journey at Fuji Subaru 5th Station to reduce the distance to the peak.
There are parking lots, restaurants, lockers, and other amenities for hikers. It is the last major rest stop before the ascent up Mount Fuji so many climbers stock up on necessary goods at this stop. Fuji Subaru 5th Station is accessible almost year-round, but the toll road leading up to the station from Fujiyoshida city is closed to private vehicles during peak summer months.
Tours to Mount Fuji
If you are all set to take a trip to Mount Fuji, how about checking out this tour of Mount Fuji and Hakone. In this tour, you will be able to visit some of the best locations mentioned in this article with the help of a friendly and professional tour guide. Check out the Mt. Fuji and Hakone for a Day Tour!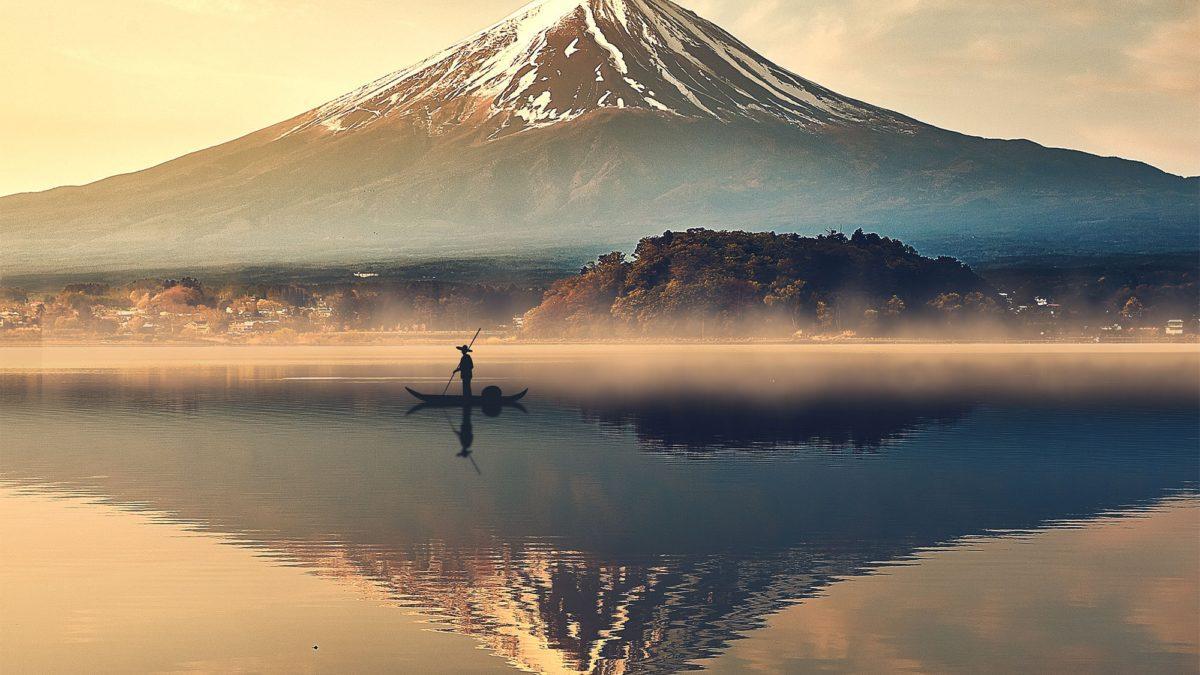 Now that you have read this article, you probably have an idea of how to enjoy Mount Fuji according to your preferences and travel style. You are practically an expert on the area. All that is left to do is book a trip to Japan! Let us know how you plan on enjoying the splendor of Mount Fuji on your trip to Japan.
Featured tour
Mt. Fuji and Hakone A Day tour
One of the most popular tours among visitors, and you will definitely be satisfied with all the spots and landscape of great Japanese nature of mountains, trees and lakes.
See details