Japanese Sword is special art object in Japan no more weapon at all. There are many kinds of swords, shape, length, and manufacturing method. True sword which made by master of sword costs at least 10,000 USD. Do you know that it is purchasable as a souvenir for tourists at specialty store. There are some stores in Tokyo. you can easily search by Google and causally knock the door to see.
They are also fake swords like toys, under couple of hundreds dollars. I don't care about them at all.
Well, the problem after buying one, you need to proceed the application for export it.
All of the true swards are under the control of Agency of cultural affair, each one has their own serial number formally.
It is not easy to export it to outside of Japan basically for foreign tourists, but off course you can if you have assistance who helps. The main process is to get certification from Authority, Agency of cultural affair. It takes two weeks usually.
The stores usually help you to apply instead of you. IF you need someone to finish this, We are pleased to assist you to find right shop to purchase and export it to your home country.
It is much time-efficient asking locals to remove such kinds of harassment.
At last you should pay your attention to your regulation of your country to import.
It is possible to export from Japan, but not always acceptable under your law.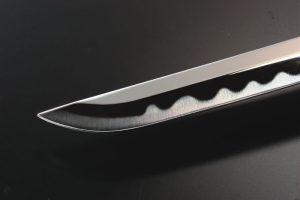 Warning
: Trying to access array offset on value of type null in
/home/tajapan/tokyo-travelassist.com/public_html/wp-content/themes/osmosis-child/content-cta.php
on line
2
Warning
: Attempt to read property "ID" on null in
/home/tajapan/tokyo-travelassist.com/public_html/wp-content/themes/osmosis-child/content-cta.php
on line
2