Yudanaka, shibu Onsen from Tokyo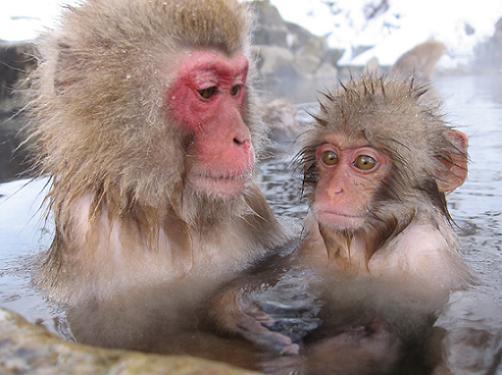 One of the most famous places for foreign tourists besides traditional spots in Japan is Snow monkey Park in Yudanaka, Shibu Onsen. As far as my winter guests concerned, 80% of them were heading off there from Tokyo.
Actually it is more famous for foreign visitors than Japanese local people. Honestly I came to know the spot by the inquiry from the guest. Yudanaka, Snow monkey, Shibu onsen are the words which Japanese are not very much familiar with.
I don't talk very much about this on this article, because you know much more here than us.SO I will write more about how to get there.
I finally visited there and upload photos the way to the park. Basically the hotel provide you free shuttle bus to there. It took about 10 minutes by car. Here are some photos from the gate to the park. (17th Jan 2015 updated)
Jigokudani Monkey Parks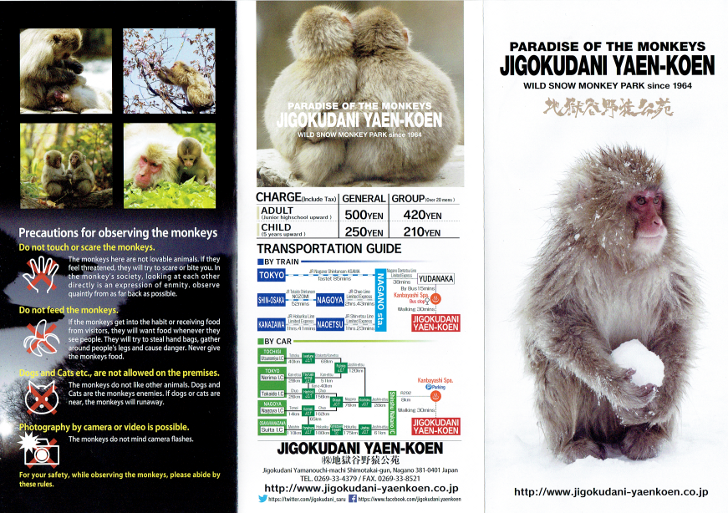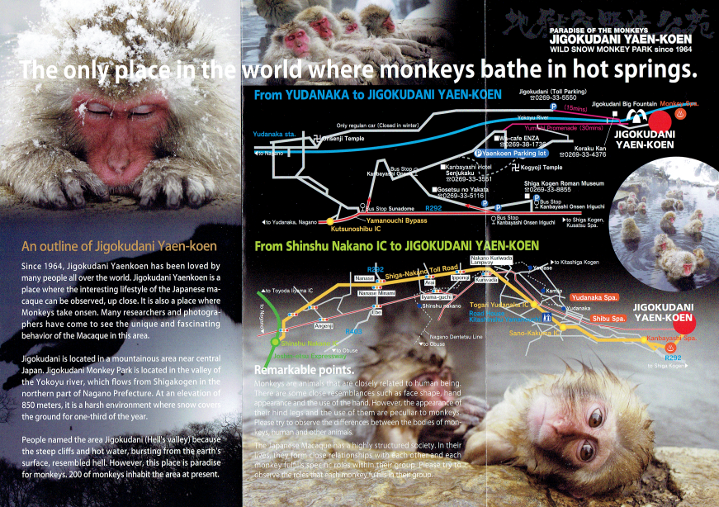 PDF files are here to click. See this link for your reference
Jigokudani2(2MB)
Ydanaka and Shibu Onsen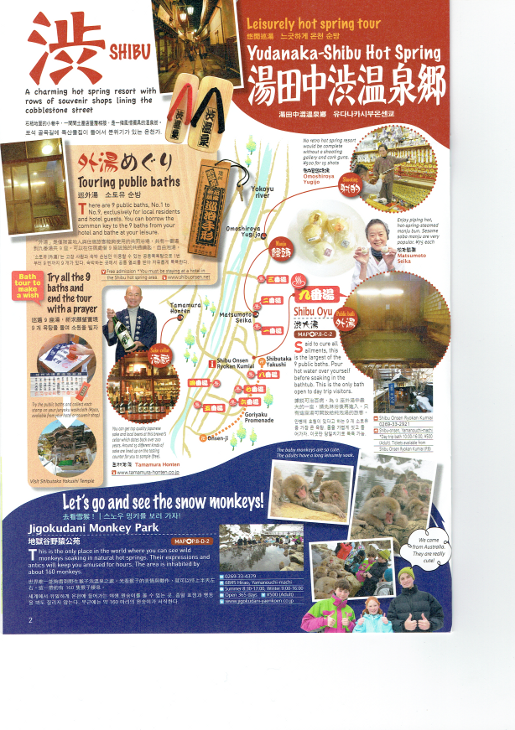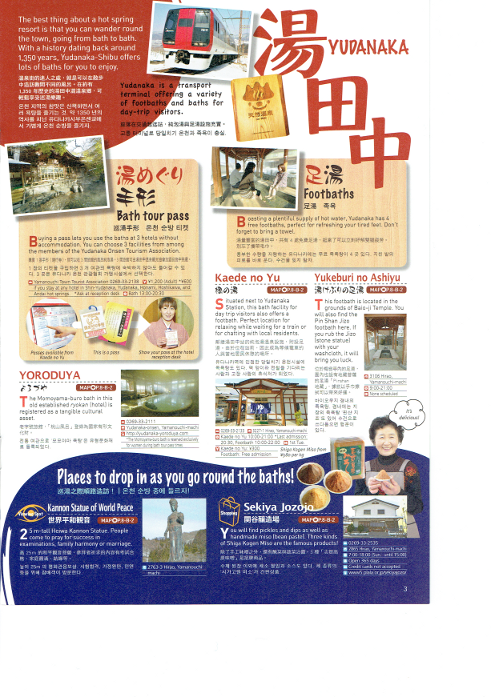 PDF files are here to click. Yudanaka.pdf(2MB), Shibu.pdf(2MB)
Entrance gate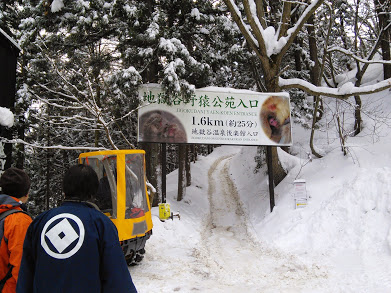 From the gate to Te monkey parks it takes about 30 minuets by walk. It is so nice atmosphere to taking a walk in the peaceful mountain. Exciting to see the monkeys!
Signs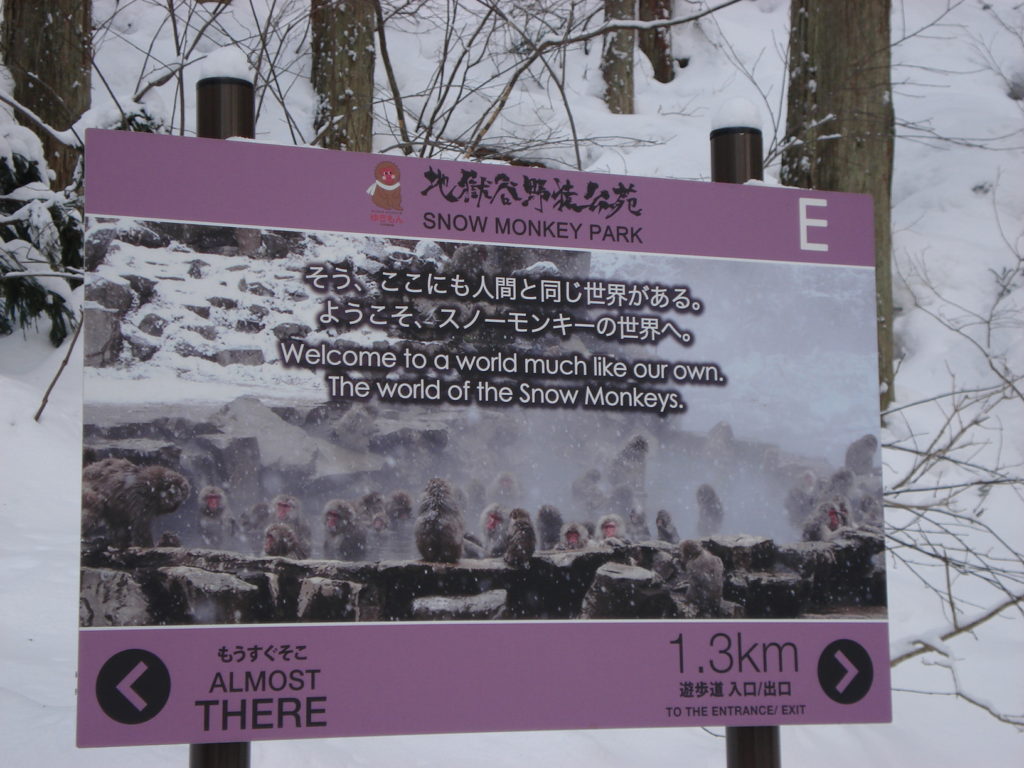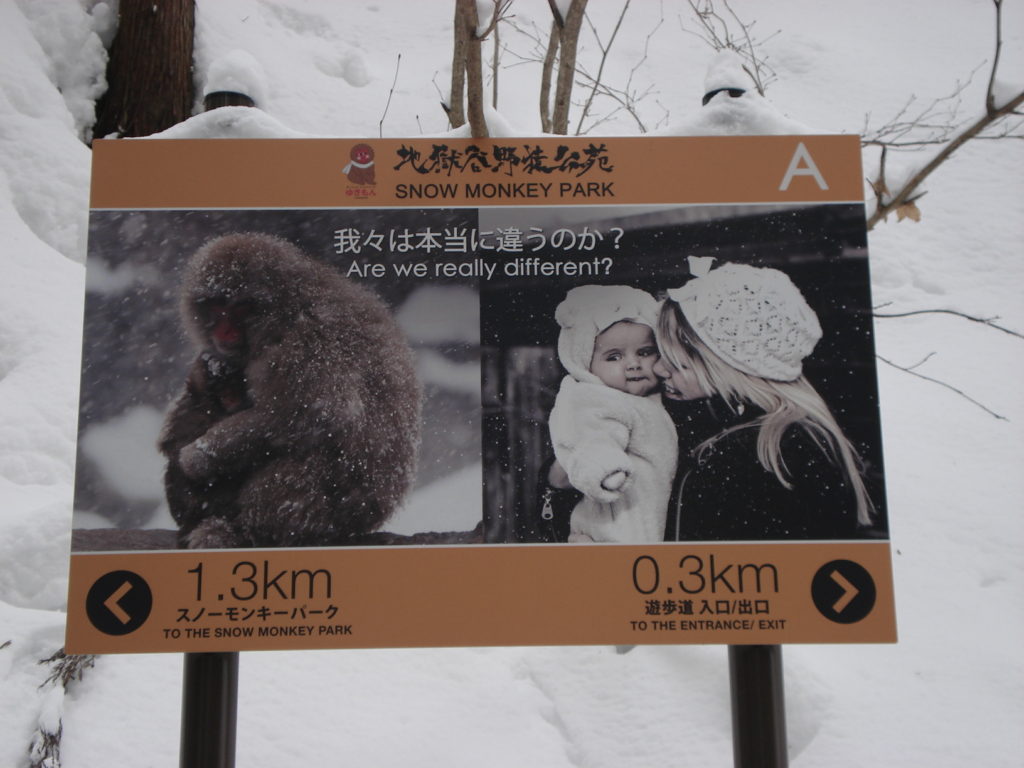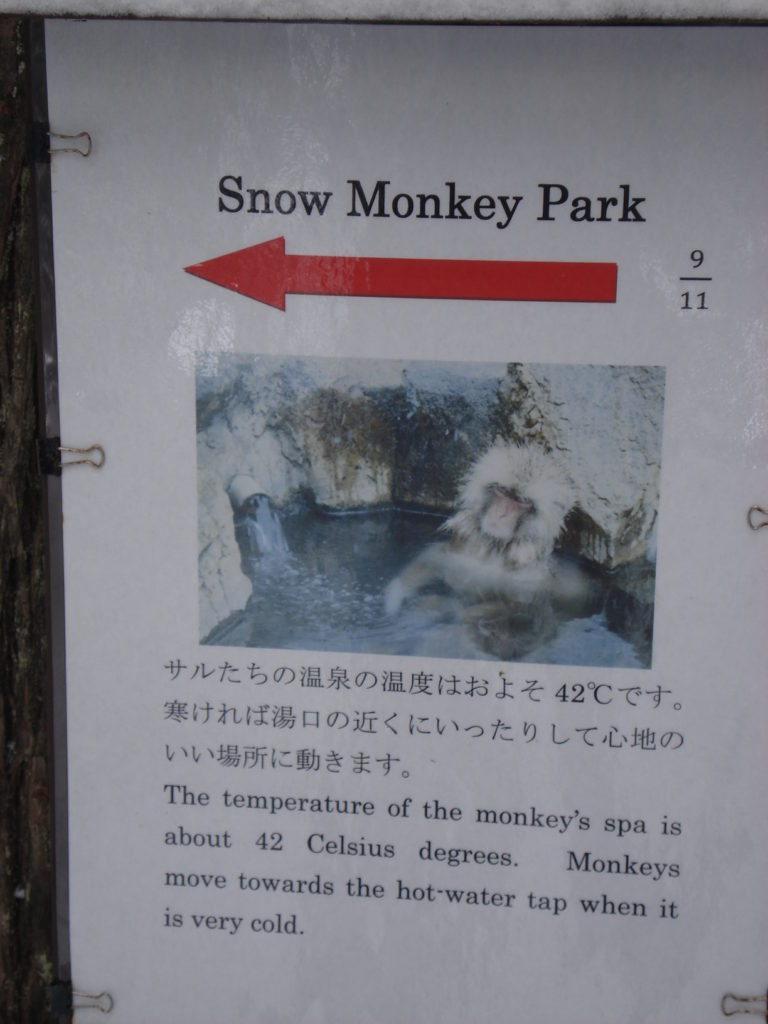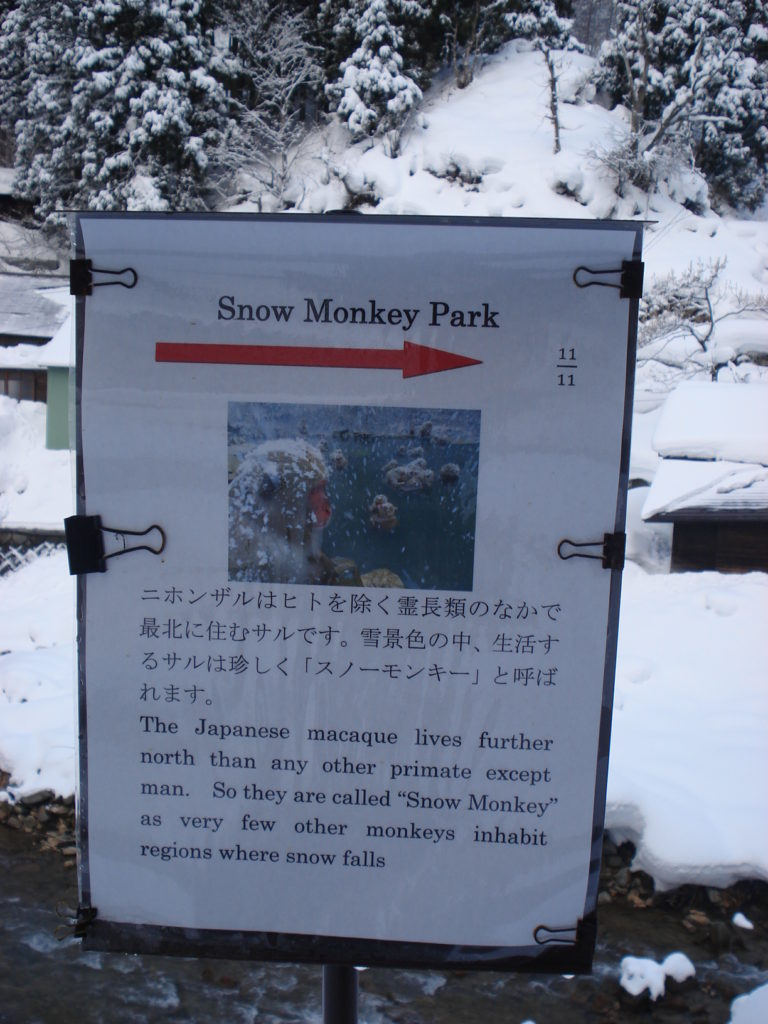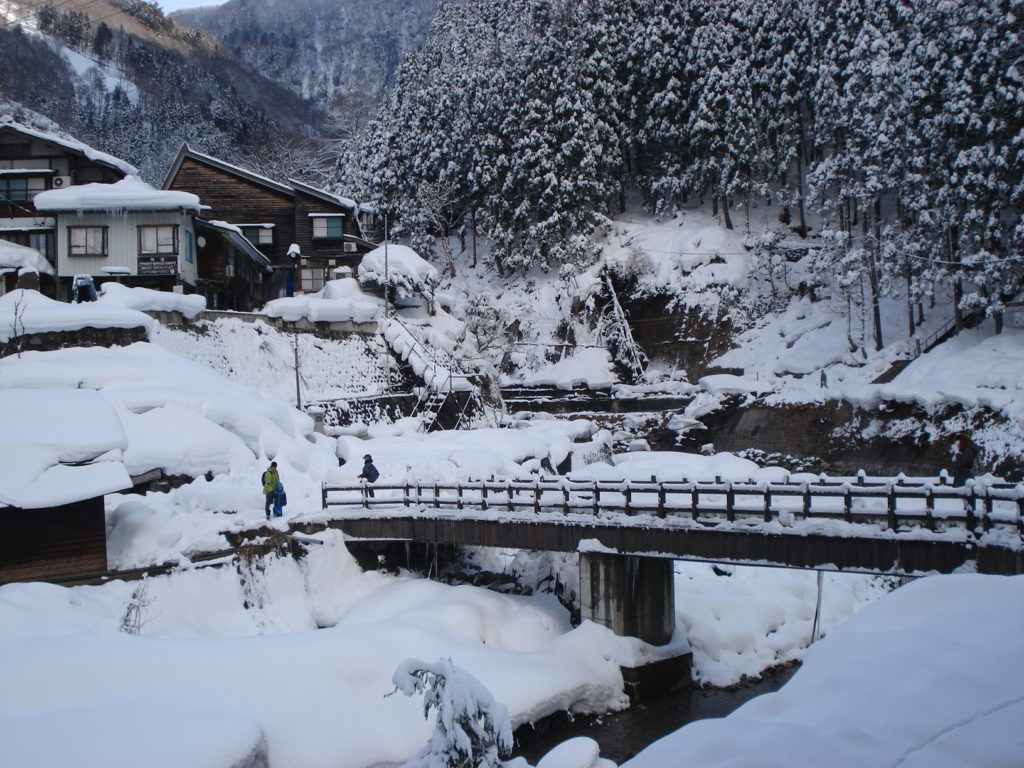 My first wild monkeys!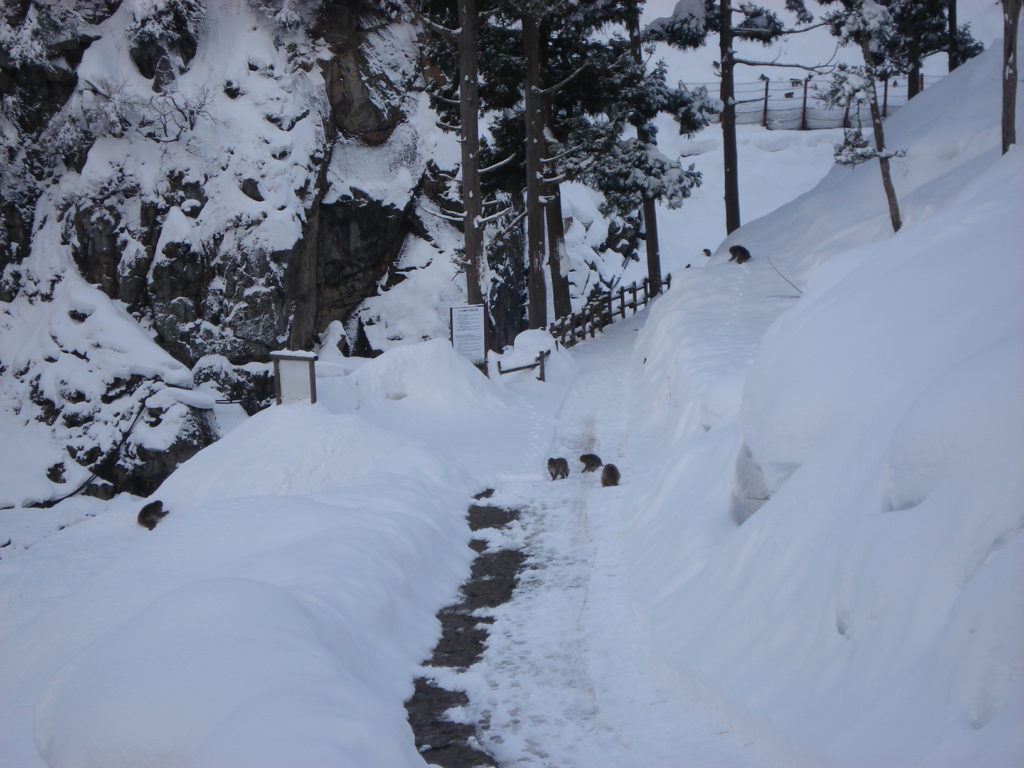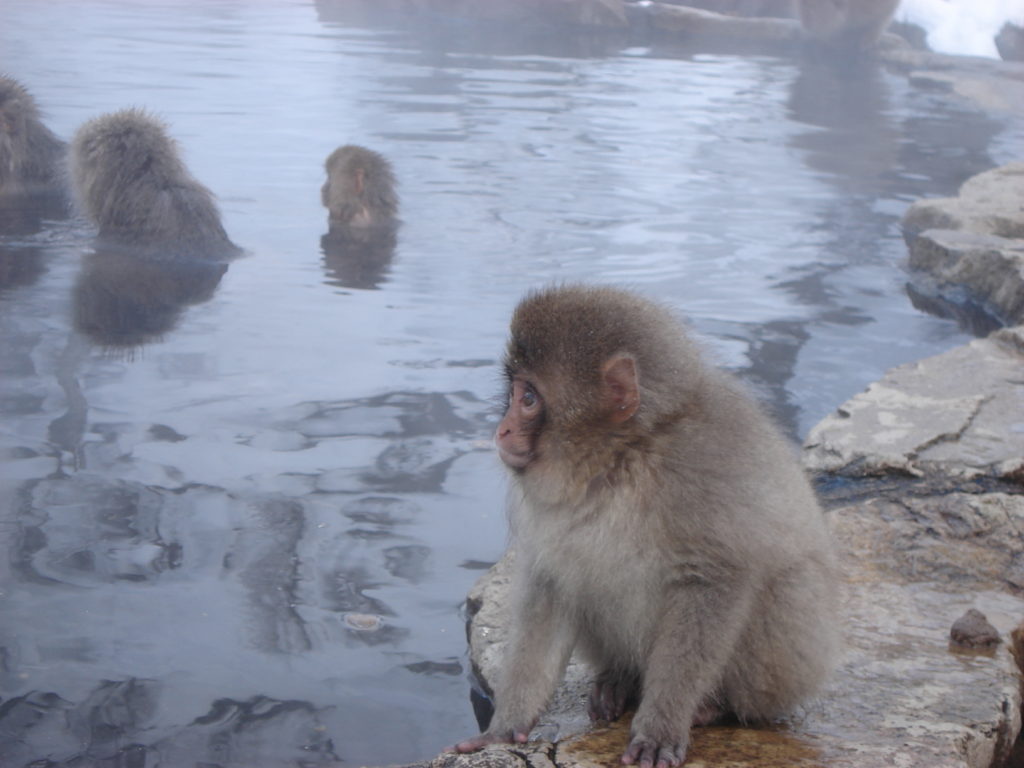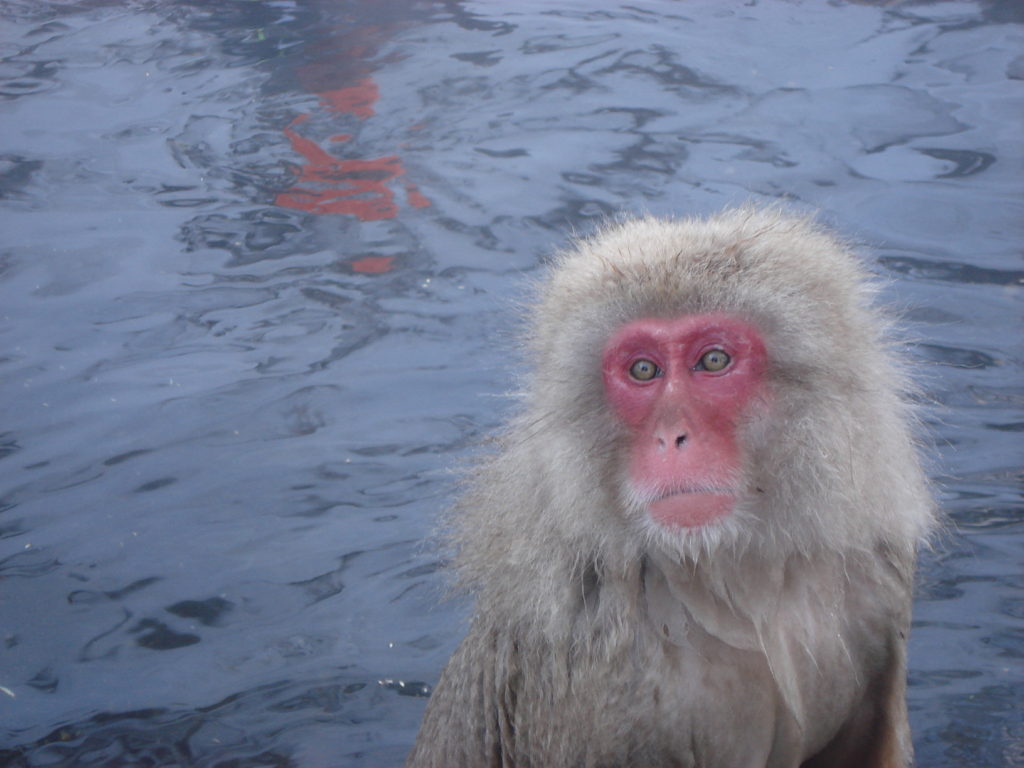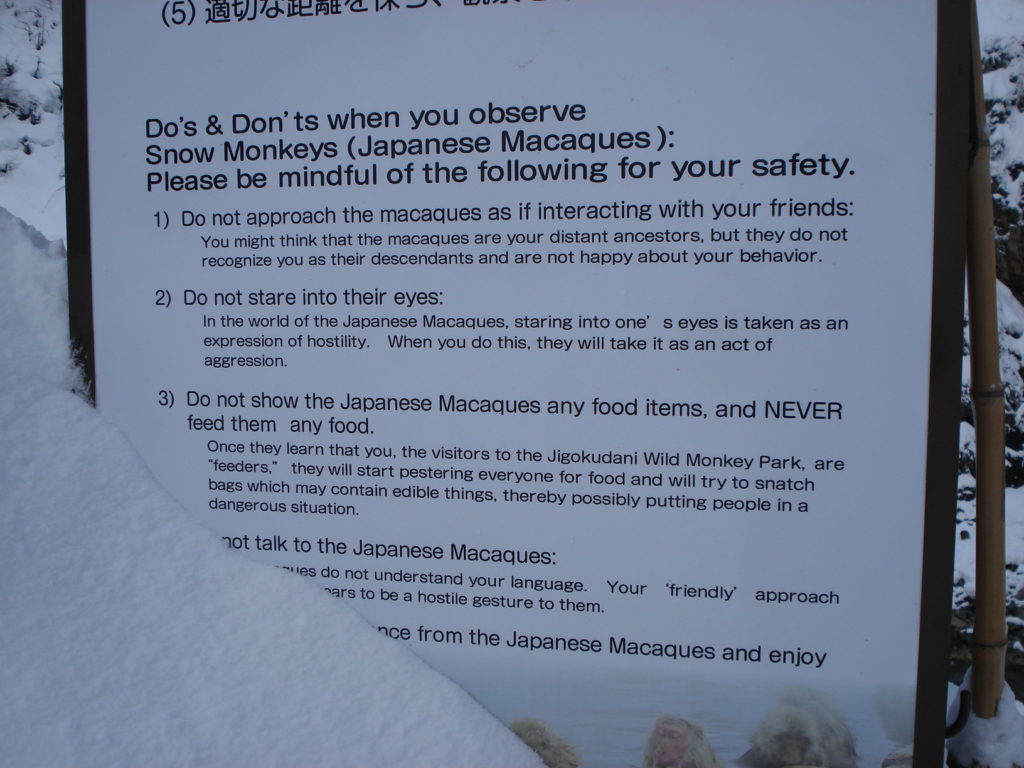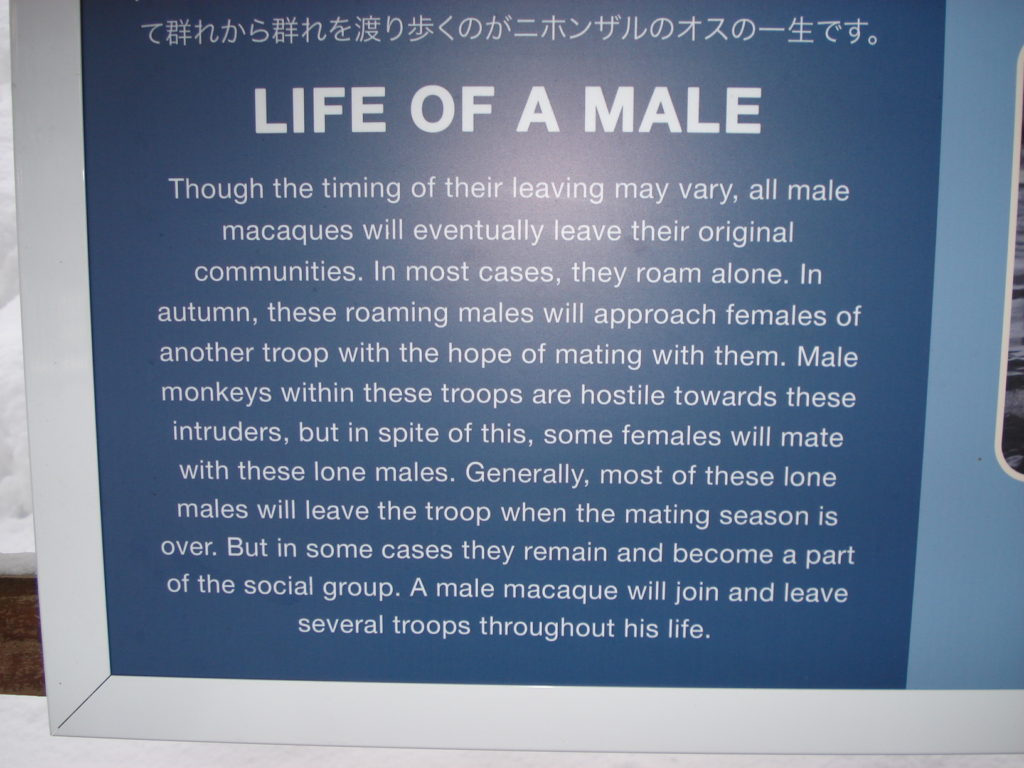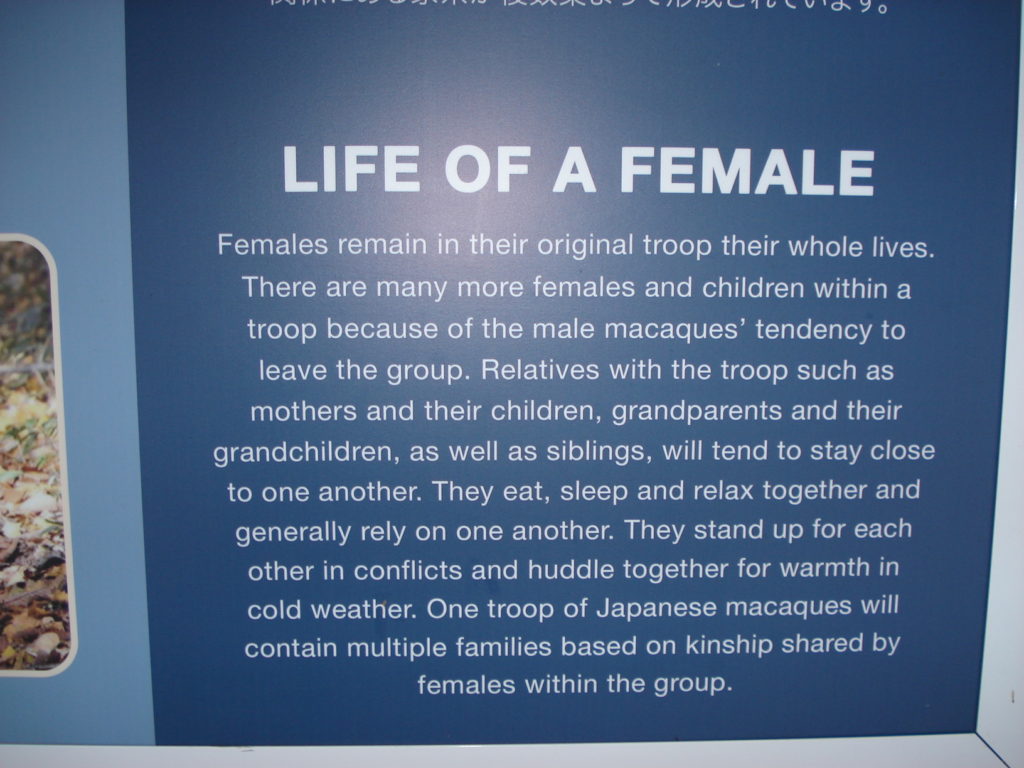 *1. By public train
You can get there by public train(JR Express; Japanese railway, and local train) for about 180 Minutes.
Starting from Tokyo station to Nagano station by Asama express for 101 Minutes. Then transfer to local train Nagano dentetsu, to Yudanaka for about 50 Minutes. It costs 7,680 yen for Express and 1,160 for local trains per adult for one way.
If you have two persons for your party it costs 17,680 yen (180 USD).
See this link for your reference
If you have JR Pass, it is available as well.
We can support the transportation from Tokyo to Yudanaka by car within three people for two days trip.
It cost 12,500 yen for one way toll fee and gas. It takes around 180 Minutes by car.
Total price would be
Guide fee 350 USD ( two days special offer, ususally 350 USD day)
Toll fee &gas 200 USD (both ways)
Total 550 USD
*excluding; lunch, accomadation fee and other addmisstion fee.