We know some tourists strongly believe that they have to share bath tub with Japanese locals while you are taking bath time called "Onsen"(it is hot springs). They usually feel it uncomfortable because most of all foreign visitors have no custom like this.
It is quite wasteful if you miss this wonderful local experience with this obstacle. We found out good solution for you!
It is called "private onsen". it is simply to make reservation of whole bath dedicated for the party like family or couple. You can enjoy your Onsen time as much as you want with no hesitation.
Here is some list of Onsen where you can make reservation.
#Kamon
http://www.hakone-kamon.jp/
http://www.hakone-kamon.jp/spa/
#rakuyujurin shizenkan (closed)
http://www.eiju.jp/hotspring.html
basically costs would be
charge for the bath room 3,000 yen / 50 min
entrance fee 2,000 yen / person
eg. for couple 2,000 *2 = 4,000
room charge 3,000
Total 7,000 yen
#Mount view Hakone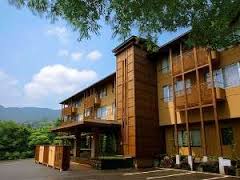 From 10:30 -14:00
2,000 ~ yen / 45 minutes per person
they have relaxation space of tatami mat for visitors and free to take rest.
We can make reservation for you. Ask us freely!