The spring is soon around Conner. This is one of the most wonderful spot where you can enjoy totally Japanese rural scenery and nature only 90 mints from Ikebukuro as your Japanese local experience. Chichibu is located in east north of Tokyo area, surrounded by mountains. It is not so famous for foreign visitors but local Japanese love to go there, especially spring time to see variety of blooming.

Nagatoro is located near Chichibu from 15 minuets' ride by train. It has flourished as a tourist area since the end of the 19th century, and currently receives 2 million visitors a year. The entirety of Nagatoro Town is designated as the Prefectural Nagatoro Tamayodo Natural Park, and both banks of the Arakawa river that flows through its center are designated as places of scenic beauty and natural monuments.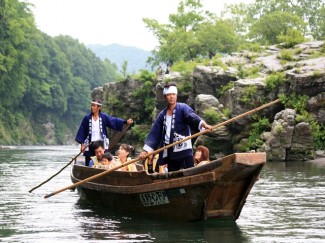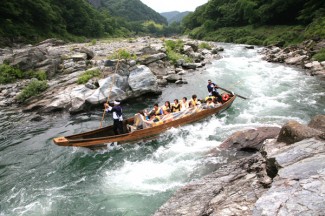 After enjoying the local nature, it is our recommendation to have private onsen relaxation.
There are some ryokan where are available for taking a onsen and rest for private use.
Foreign visitors usually have no  habit to take open public bath with others. Because of the stereotype that in ryokan you have to share bath, most of all foreign visitors spoil the great opportunity.
For example,"mishiro no yu" this ryokan is available for part time onsen use for group like couple or family. The price of private package would be 3,150 yen /person for an hour.
You can enjoy Onsen and relaxation with group to your heart's content.
We can assist to arrange this package for sure, if you like to try.
Addition to this, we are happy to take your group by car as well.
Nakatoro
http://www.nagatoro.gr.jp/en/
新木鉱泉旅館(Shinki kousen ryokan)