Some of visitors in Tokyo have interests in walking around old downtown called "Yanesen". It is located a bit northern part of Tokyo area, near Ueno station.
Yanaka in Taito-ku, and Nezu and Sendagi in Bunkyo-ku, are collectively known as Yanesen, from the first syllables of the three neighborhoods. The district is famous for retaining Tokyo's old downtown atmosphere.
You can surely enjoy another face of Tokyo as your local experience.
Classic taste of shops and houses along the streets, and the nostalgia, all add to the charms of Yanesen. Please remind that not exciting place to visit like shibuya, but peaceful and cozy place to walk around for everyone.
Nezu-jinja Shrine
Nezu-jinja Shrine is one of ten Shinto shrines in Tokyo formerly visited by imperial messengers. The main sanctuary connected to the worship hall, built in 1706, and six other buildings are designated as important cultural properties of Japan. The shrine loved by the local residents appears in countless works of literature, such as by Mori Ogai and Natsume Soseki. Over two-thirds of a hectare of the shrine grounds is dedicated to a stunning azalea garden, where as many as 3,000 shrubs of a hundred varieties bloom in pink, white, and purple, offering a feast for the eyes in spring.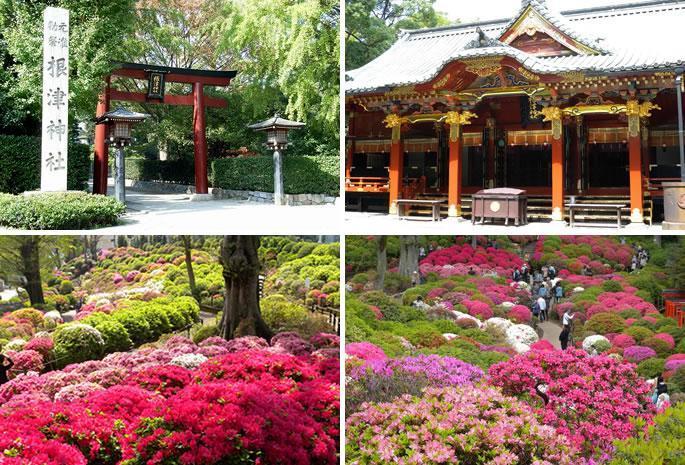 The tranquility of modern Japanese architecture Former Kusuo Yasuda Residence
In a quiet residential area stands a mansion that represents classical Japanese elegance. The Former Kusuo Yasuda Residence was built in 1919 by Yoshisaburo Fujita, a businessman and the founder of Toshimaen amusement park, and belonged to the Yasuda family of financiers for a long time thereafter. The structure is a blend of traditional Japanese-style architecture—a large space of tatami flooring divided into rooms by sliding doors, a hearth for tea ceremonies—and new technologies imported from the West.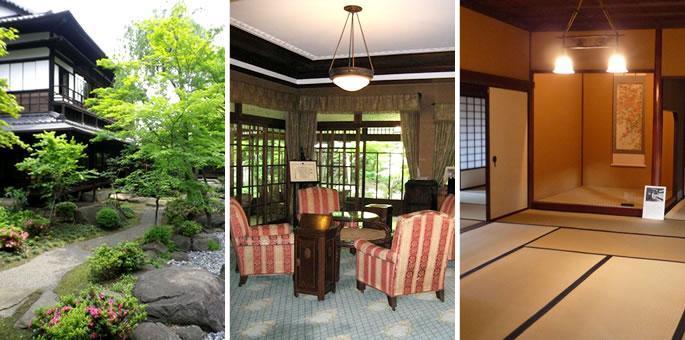 Quoted by Tokyo Convention & Visitors Burea website
time table of walking "Yanesen"