Yuca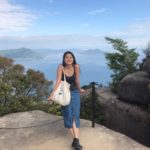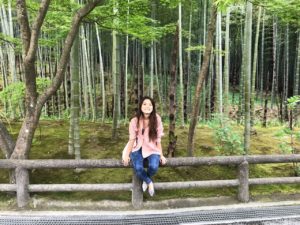 Welcome to JAPAN!
My name is Yuca. Im a bone and raised Tokyoite: However, I went to high school and finished my undergraduate in the UK, having also earned MA in International Development Studies in Australia.
My number one goal as a tour guide is to make you fall in love with Japan! If you already are in love with this land of Nature and the own authentic culture, I want to make you fall even deeper in love with it.
I believe that no tour should ever be the same because, let's be honest, every guest has different expectations and interests. I will take "my" Tokyo and your Japan dreams, put them together, and give you a tour you will never forget.
From the classic landmarks, to the "off the beaten path" Tokyo… 🙂
A little bit more about me here!: My biggest hobby is backpacking/travelling and I
​have visited 26 countries so far in my life. I therefore consider myself an experienced traveler who understands the demands and expectations that visitors to our city have. Besides that, having lived and worked in a couple of different countries from East Timor to Australia, I am quite conversant with ensuring fine-tuned interpersonal communication with people from different socio-cultural background. I am also driven by ethos of cross-cultural authenticity.
Think of me as your "friend in Tokyo" – your own private tour guide who will come to you, on your schedule and take you exactly where you want to go.
Thank you very much in advance for choosing Tokyo Travel Assist and I look forward to welcome you on board of my adventurous tour!