Neeko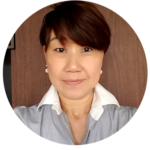 Hello! My nickname is Neeko. I was born in Osaka and have lived in Tokyo for long years. As I visited many cities in Japan and overseas as well in the course of my work, I am very flexible and always enjoy myself in new experiences.
Now that you have chosen to visit and experience Tokyo, you will enjoy its rich history, cultural legacies, economic dynamism, its fabulous cuisine, fashionable trends, and many more. Let's explore this attractive and exciting city together!! I would be glad to plan and cater your tour in line with your personal interests or requests so that you can make the most of your time without unnecessary hustle. Be greedy on your vacation
Average rating:
4 reviews
Oct 20, 2017
Everything was perfect
Our friendly and knowledgeable guideNothing - everything was perfect
Aug 11, 2017
We appreciated it all
Neeko, you ensured that our day touring Tokyo was what we wanted and we thank you for helping/arranging the day based on our suggestions. From the Tea ceremony to finding the Japanese wrestling store as well as authentic Japanese food. We appreciated it all.
Aug 11, 2017
Our tour guide, Neeko was the best part of the tour
Our tour guide, Neeko was the best part of the tour. Although we did not get to see Mt. Fuji as we hoped for, our Neeko was very flexible, accommodating and energetic. It was quite a long trip and we were still exhausted from our flight, but she kept us engaged throughout the trip. She has a very pleasant attitude.We are very happy and satisfied to have such a caring individual as our guide. We have no suggestions to give.
May 20, 2017
Fantastic!
Our guide Neeko was fantastic! She had well prepared our tour according to our wants and needs and she went the extra mile to help us for the following days when we were on our own, we couldn't ask for more.